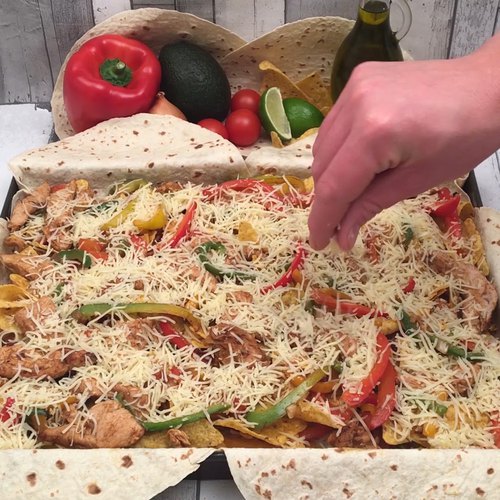 Are you 18 years old or older?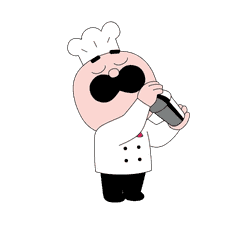 You must have the right to consume alcohol in your country of residence to continue on this site.
Please drink responsibly
Giant Fajita
Crunchy, cheesy, smokey heaven!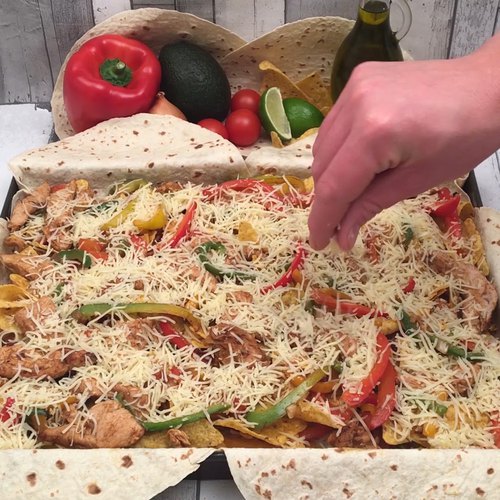 ---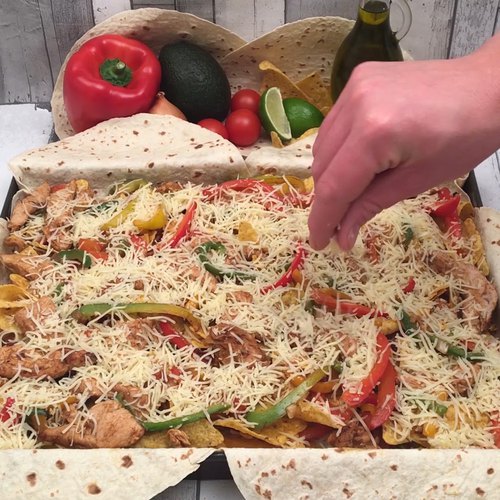 ---
Ingredients for 8 people
1 green pepper
1 red pepper
1 yellow pepper
4 chicken breasts
2 onions
2 avocados
9 flour tortilla wraps
1 tomato
1 packet of tortilla chips
150 g of grated cheese
1/2 lime
olive oil
coriander
tabasco
1 tbsp of paprika
---
Step 1/5
On a tray, add the sliced peppers, chopped onion and chopped chicken. Then pour a drizzle of olive oil over and add the paprika then mix. Bake for 20 minutes at 180°C.
Step 2/5
On a baking tray, overlap the flour tortillas and sprinkle with grated cheese. Add the chicken and pepper mix, the tortilla chips and sprinkle with more grated cheese.
Step 3/5
Place 2 more tortillas on top and fold the edges over inwards. Add another baking tray on top to keep the tortillas folded tightly together. Bake for 20 minutes at 180°C.
Step 4/5
In a bowl, make a salsa by mixing the avocados with chopped onion, lime juice, chopped tomatoes, coriander and a few drops of Tabasco.
Step 5/5
Cut slices of fajitas and serve with the guacamole to dip in to.
Similar recipes from Chefclub
-
Our other recipes