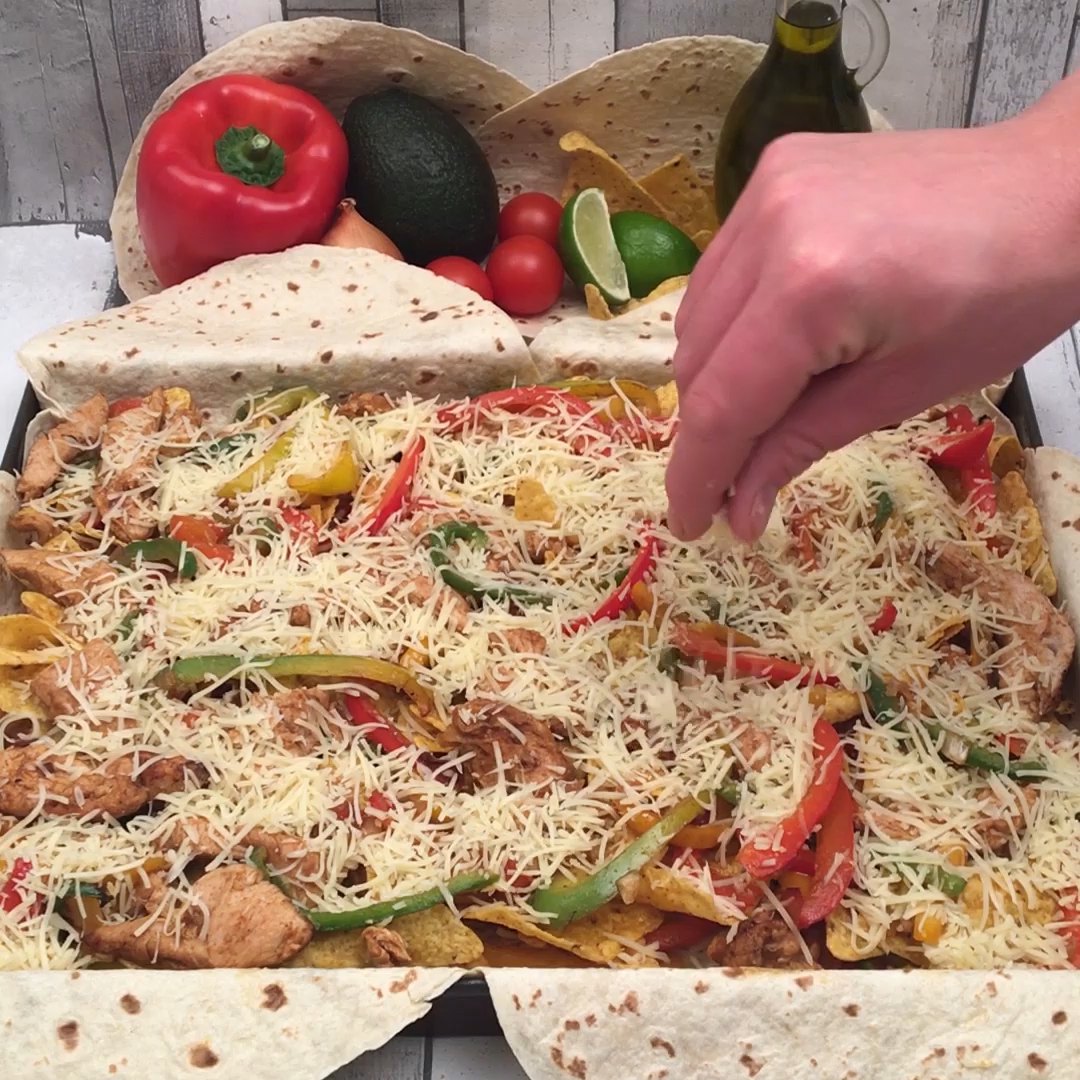 Giant Fajita
Crunchy, cheesy, smokey heaven!
Total time: 45 minutes
Ingredients for 8 people
1 green pepper
1 red pepper
1 yellow pepper
4 chicken breasts
2 onions
2 avocados
9 flour tortilla wraps
1 tomato
1 packet of tortilla chips
150g grated cheese
1/2 lime
Olive oil
Coriander
Tabasco
1 tbsp paprika
---
Step 1/5
On a tray, add the sliced peppers, chopped onion and chopped chicken. Then pour a drizzle of olive oil over and add the paprika then mix. Bake for 20 minutes at 180°C.
Step 2/5
On a baking tray, overlap the flour tortillas and sprinkle with grated cheese. Add the chicken and pepper mix, the tortilla chips and sprinkle with more grated cheese.
Step 3/5
Place 2 more tortillas on top and fold the edges over inwards. Add another baking tray on top to keep the tortillas folded tightly together. Bake for 20 minutes at 180°C.
Step 4/5
In a bowl, make a salsa by mixing the avocados with chopped onion, lime juice, chopped tomatoes, coriander and a few drops of Tabasco.
Step 5/5
Cut slices of fajitas and serve with the guacamole to dip in to.