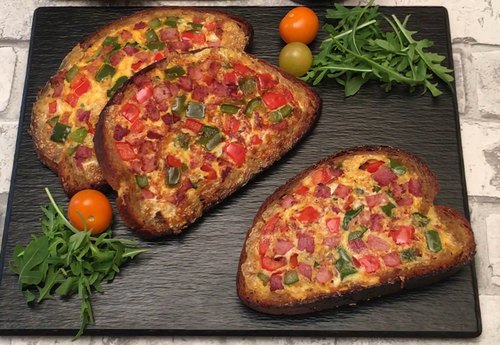 Are you 18 years old or older?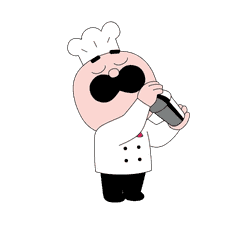 You must have the right to consume alcohol in your country of residence to continue on this site.
Please drink responsibly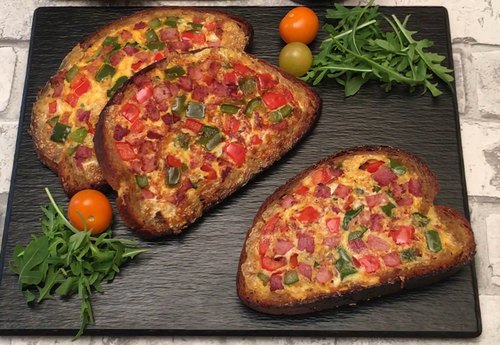 ---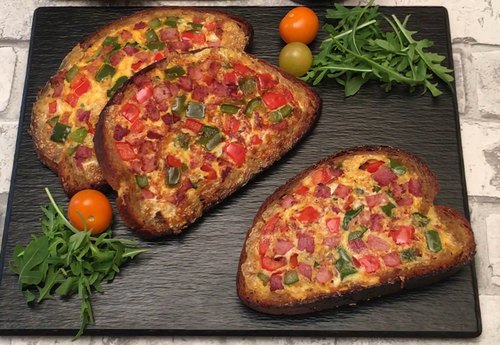 ---
Ingredients for 2 people
bread
pepper
ham
eggs
grated cheese
---
Step 1/4
Using a knife, cut the middle out of the bread to leave you with just the crust. Cut the peppers and the ham into small pieces.
Step 2/4
In frying pan, cook the peppers and ham in a little oil. Push ¼ of the mix together to form the shape of the bread crust, then place the crust over the top around the ham and pepper mix.
Step 3/4
Beat an egg and pour it over the ham and peppers in the middle of the bread. Add the grated mozzarella on top and cook for 3 minutes.
Step 4/4
Place the middle of the bread on the cheese, and using a spatula, flip the omelette over. Cook for 2 - 3 minutes on the other side. Repeat the process with the other 4 slices of bread and enjoy hot.
Similar recipes from Chefclub
-
Our other recipes