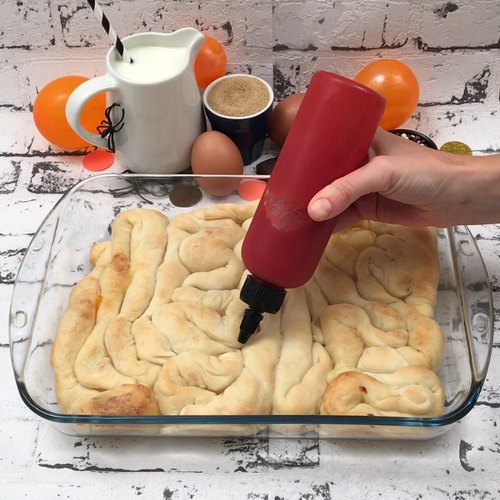 Are you 18 years old or older?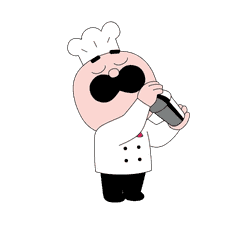 You must have the right to consume alcohol in your country of residence to continue on this site.
Please drink responsibly
5 Terrifying Recipes for Halloween
Time to get those costumes out!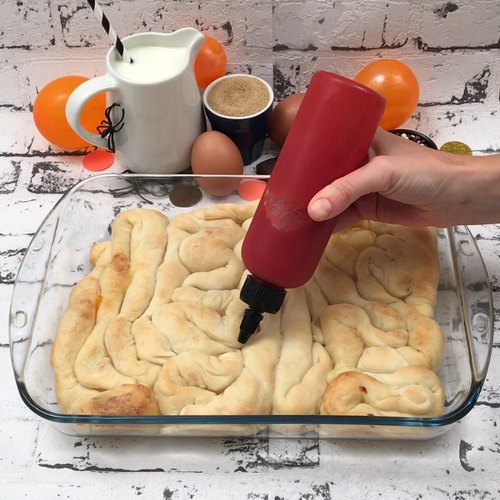 ---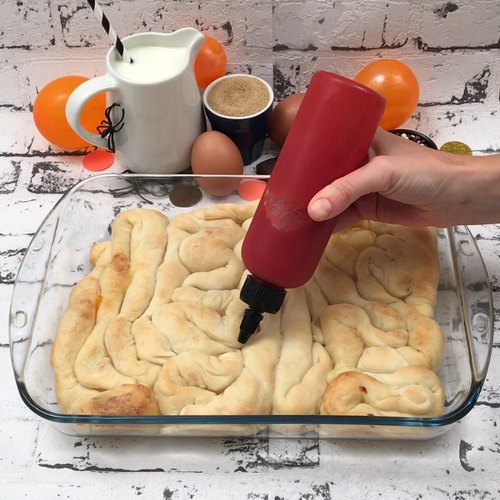 ---
Ingredients for -19 people
grated cheese
macaroni
tomato sauce
pizza dough
cherry tomatoes
babybel ®
black olives
cream cheese
muffin tin
ham slices
grated parmesan
hot dogs
cauliflower
red and green peppers
green and yellow courgettes
carrots
ranch dressing
lettuce
onions
---
Kitchenware
Plastic wrap
Bowl
Food-safe paint brush
Sheet pans
Muffin tin
Parchment paper
---
Step 1/5
Create a clown face in a 9x13 Pyrex dish with cherry tomatoes, cauliflower, red and green pepper, yellow and green courgettes, olives, and onions. Eat with ranch dressing.
Step 2/5
Cut 1 1/2-inch strips in pizza dough. Cover in grated cheese (mozzarella works great). Add cherry tomatoes on top and roll the pizza dough shut lengthwise. Place into a 9x13 glass baking dish, twisting the dough until the dish is full. Bake for 30 minutes at 350 °F. Once out of the oven, fill the spaces between dough with tomato sauce then take a food-safe brush and paint the extra sauce over the dough to make it light red. Serve on a button up shit that is closed to hit the baking dish.
Step 3/5
Cut pizza dough into 4 pieces and place a Babybel on the point of each slice. Roll the Babybel up, completely covering the cheese. Place on a baking sheet and bake for 20 minutes at 350°F.When it comes out of the oven, you can make the eyes with olive rounds and cream cheese. Decorate the center of the eyes with more olive and enjoy.
Step 4/5
Fill a muffin tin with corn bread mix, then add olive rounds, ham slices, and grated parmesan cheese to each one. Cut hot dogs to look like fingers and place 2 in each muffin. Bake for 20 minutes at 350 °F. When the muffins are out of the oven, place a trimmed slice of cheese on each finger.
Step 5/5
Mix cooked macaroni and grated cheese together in a bowl. Cover a small bowl with plastic wrap, then fill with the cheesy pasta. Turn the bowl over onto a plate to unmold the pasta, removing the plastic wrap. Cut the dome in 2 and then pour tomato sauce into the center. With a food-safe paint brush cover the noodle bread with pasta sauce for color.
Similar recipes from Chefclub
-
Our other recipes