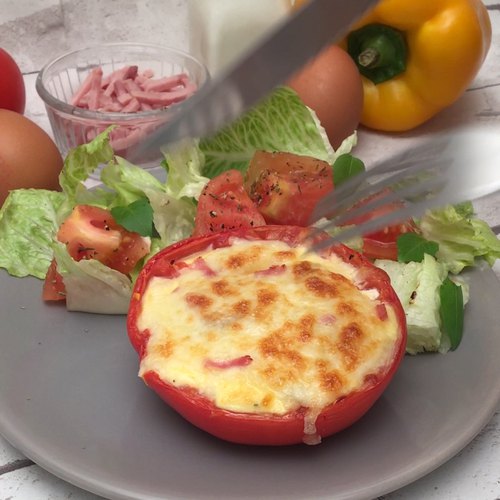 Are you 18 years old or older?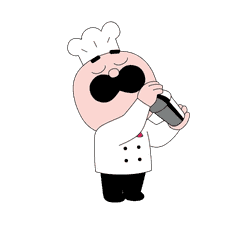 You must have the right to consume alcohol in your country of residence to continue on this site.
Please drink responsibly
Tomato Quiche
Tomato Quiche! A light lunch Per portion: only 211 calories!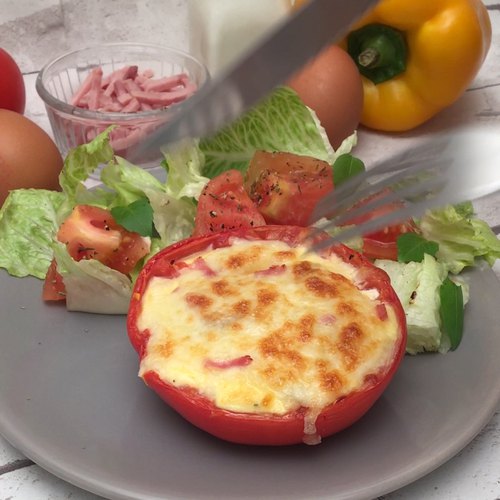 ---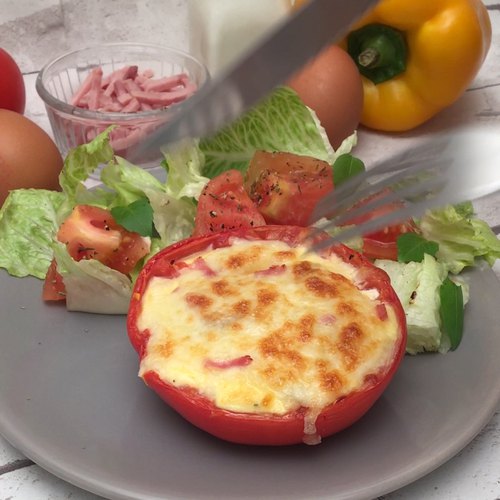 ---
Ingredients for 4 people
4 large tomatoes
4 eggs
200 ml of low fat cream
150 g of chopped ham
50 g of low fat grated cheese
mixed herbs
lettuce
basil
salt and pepper
low fat salad dressing
---
Step 1/5
Cut the top off the tomatoes and remove the flesh inside.
Step 2/5
In a bowl, mix the eggs, low fat cream, chopped basil, salt and pepper with a whisk.
Step 3/5
Divide the ham and egg mixture between the tomatoes, then place them on a baking tray and sprinkle with the low fat grated emmental.
Step 4/5
Bake for 30 minutes at 160 °C.
Step 5/5
Add to the leftover chopped tomato flesh the lettuce, and season with mixed herbs and low fat salad dressing. Enjoy the stuffed tomatoes with the salad.
Similar recipes from Chefclub
-
Our other recipes