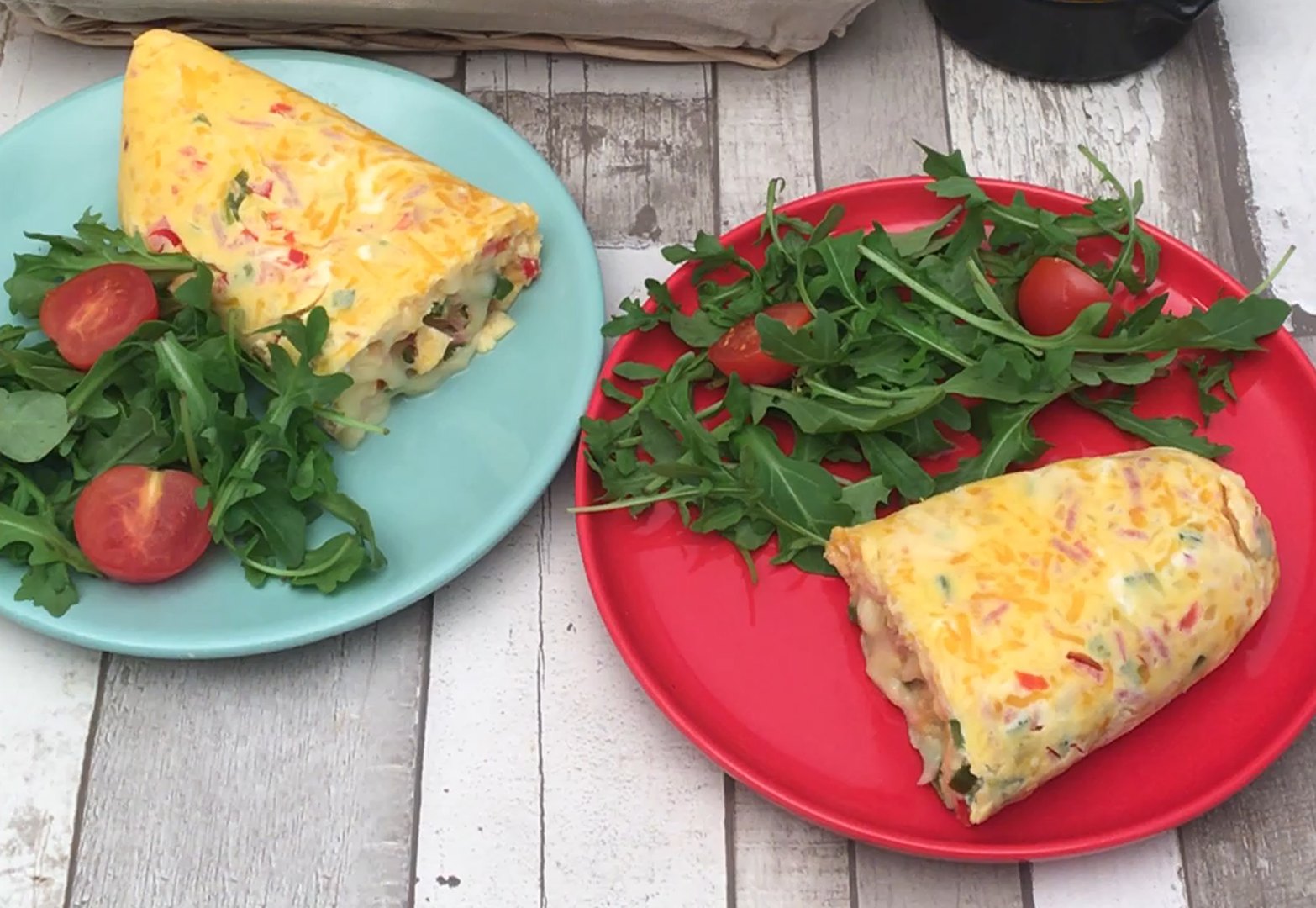 Zip-omelet
Zip-omelet... a ziploc bag to cook an omelet ? it's possible
Total time: 20 minutes
Ingredients for 2 people
6 EGGS
1 ONION
1/2 GREEN PEPPER
1/2 RED PEPPER
1 SLICE OF HAM
100 G GRATED MOZZARELLA
100 G CHEDDAR
TOMATO SAUCE
AVOCADO
---
Step 1/3
Cut the peppers into small cubes, the ham into thin slices, and finely chop the onion and mix it all together.
Step 2/3
Break the eggs into the Ziploc ® bag and season with salt and pepper. Close the bag and shake vigorously! Open the bag and add the onion, peppers, ham and grated cheese. Close the bag and shake again to mix all the ingredients together.
Step 3/3
Immerse the bag in the pan of simmering water, and cook for 15 minutes. Remove the omelette from the bag and enjoy with tomato sauce and avocado on the side.