Are you 18 years old or older?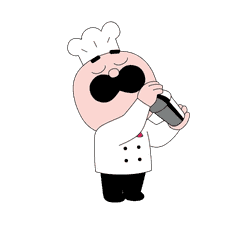 You must have the right to consume alcohol in your country of residence to continue on this site.
Please drink responsibly
Omelette Tacos
And their homemade guacamole!
---
---
Ingredients for 6 people
6 eggs
1 red pepper
1 green pepper
36 slices of chorizo
120 g of grated cheddar cheese
6 tortillas
1 avocado
1 lime
1 tomato
olive oil
tabasco
dried and fresh coriander
sweet chilli powder
cumin
---
Kitchenware
Pan 24 cm chefclub by tefal®
Manual food processor chefclub by tefal®
Ramekin
---
Step 1/3
Heat the frying pan, chop the peppers with the manual food processor and place 5 tbsp of it in the pan with 6 slices of chorizo once the hourglass in the centre of the pan has disappeared. Cover with 1 beaten egg (1) and leave to cook. Sprinkle with grated cheddar cheese (2) then cover with 1 tortilla (3). Turn onto a plate and roll the tortilla over itself (4). Cut the roll into 3 (5). Repeat 5 times with all the ingredients.
Step 2/3
Mix the avocado, a drizzle of olive oil, lime juice, red pepper flakes, cumin, dried coriander, salt, pepper, a few drops of Tabasco and fresh coriander (6) in the hand blender.
Step 3/3
Place the guacamole in a ramekin and add the diced tomato (7). Arrange the cut tortillas around it and enjoy by dipping them in the guacamole (8).