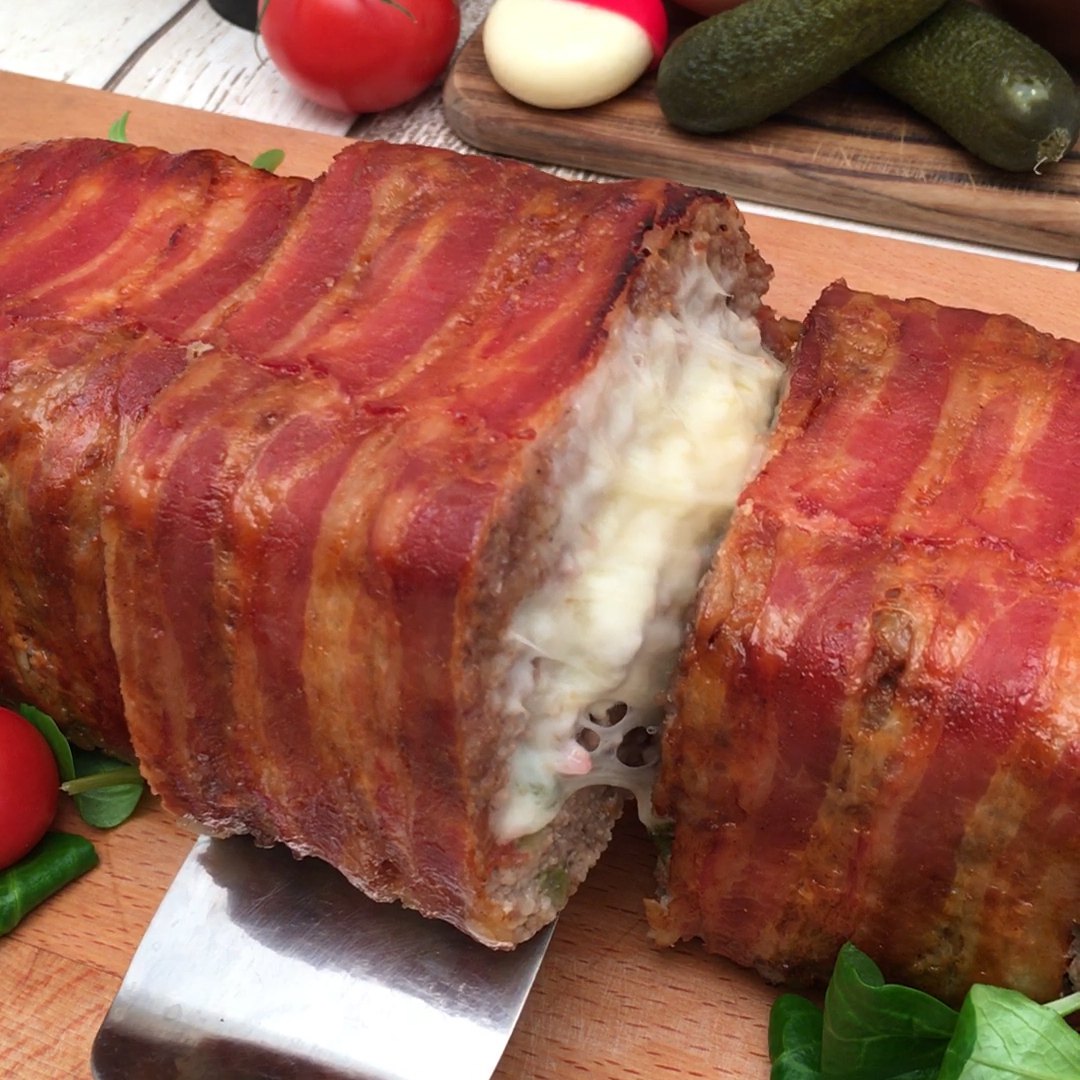 Cheesy Meatloaf
Honestly this is all our favourite things....meat, cheese and bacon!
Ingredients
1.5 lb ground beef
3 eggs
1 onion
1 cup bread crumbs
2 tbsp mustard
20 slices of bacon
12 Babybel ®
1 tomato
Pickles
Kitchenware
1 bread pan
1. In a medium-sized bowl, combine ground beef, eggs, onions, bread crumbs and mustard. Line a bread pan with slightly overlapped bacon ensuring that they hang over the edges of the pan.
2. Spread half the beef mix in the pan. Create a slot in the center and place down the Baybel ® cheeses. Spread diced tomatoes and pickles around and cover with the remaining beef mixture.
3. Fold the bacon slices to close up the loaf, and bake for 45 minutes at 350 ° F. Unmold and enjoy!