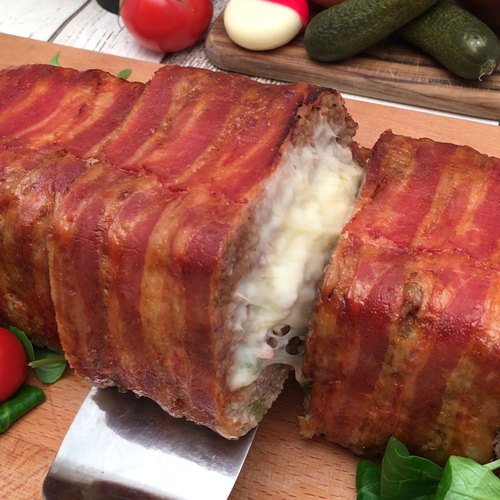 Are you 18 years old or older?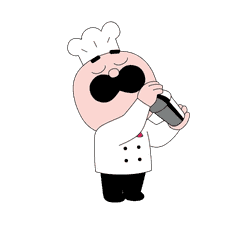 You must have the right to consume alcohol in your country of residence to continue on this site.
Please drink responsibly
Cheesy Meatloaf
Honestly this is all our favourite things....meat, cheese and bacon!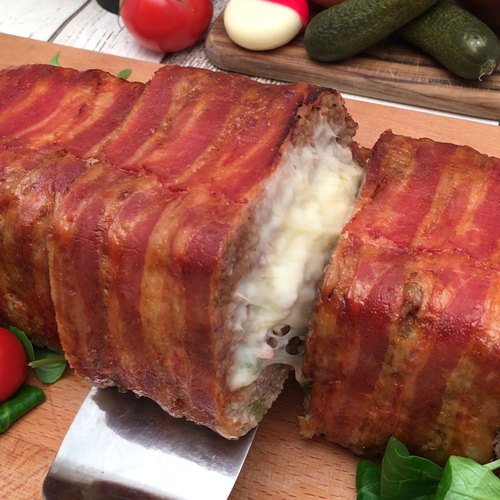 ---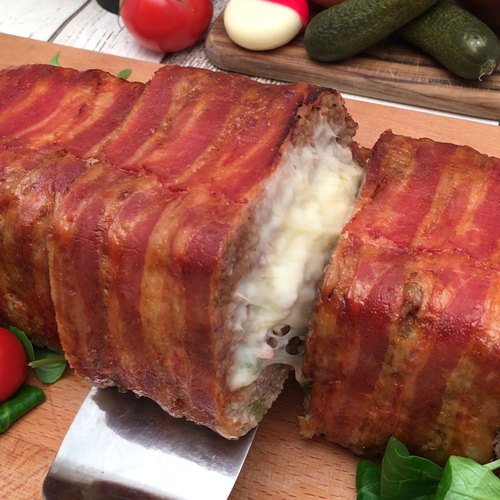 ---
Ingredients for 6 people
1 1/2 lb of ground beef
3 eggs
1 onion
1 cup of bread crumbs
2 tbsp of mustard
20 slices of bacon
12 babybel ®
1 tomato
pickles
---
Kitchenware
Bread pan
---
Step 1/3
In a medium-sized bowl, combine ground beef, eggs, onions, bread crumbs and mustard. Line a bread pan with slightly overlapped bacon ensuring that they hang over the edges of the pan.
Step 2/3
Spread half the beef mix in the pan. Create a slot in the center and place down the Baybel ® cheeses. Spread diced tomatoes and pickles around and cover with the remaining beef mixture.
Step 3/3
Fold the bacon slices to close up the loaf, and bake for 45 minutes at 350 ° F. Unmold and enjoy!
Similar recipes from Chefclub
-
Our other recipes