Original


Burger Cake

Meat, cheese, pasta.....yuuuuuuum!
Quantity
6 people
Preparation
45 minutes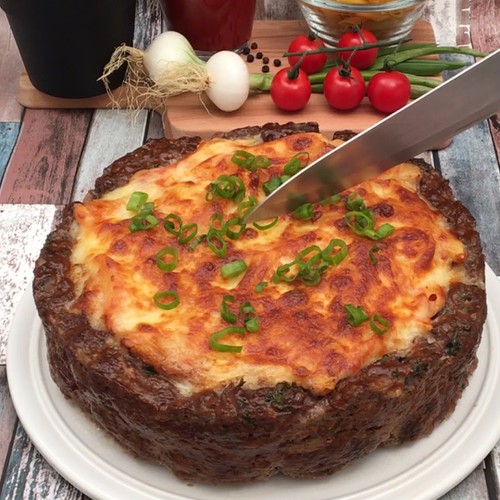 Steps
Mix the mince with chopped parsley, salt and pepper. Place the mix inside a lined sprung cake tin, and push it into the base and sides of the tin.

Cook the pasta in boiling salted water, drain, and then add the tomato sauce to the pasta and mix well.

Add half the pasta mix to the tin in the middle of the meat, then add a layer of grated mozzarella. Then add the other half of the pasta and another layer of grated mozzarella.

Bake in the oven for 30 minutes at 180°C. Garnish the cheese with chopped spring onions, and serve in slices.