Are you 18 years old or older?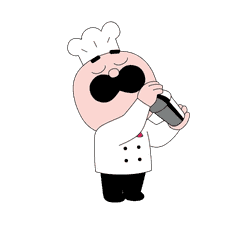 You must have the right to consume alcohol in your country of residence to continue on this site.
Please drink responsibly
Tortilla for Dummies
Spanish omelette made easy!
---
---
Ingredients for 4 people
8 eggs
1 red pepper
1 green pepper
1 onion
i big bag of crisps
tomato sauce
---
Step 1/3
Beat the eggs in a bowl and stir in the crushed crisps. Chop the onion and peppers into small pieces and fry them in a pan for about 10 minutes. Then add the vegetables to the egg and crisps mixture.
Step 2/3
Pour a drizzle of olive oil into a hot frying pan, and place an upturned ramekin dish in the centre of the pan. Pour the egg mixture around the ramekin and cook for 3 minutes. Turn the omelette over with a large plate and put it back on the heat for 3 minutes.
Step 3/3
Slide the omelette onto a plate and pour tomato sauce into the ramekin. Serve hold or cold by dipping the omelette pieces into the tomato sauce.
Similar recipes from Chefclub
-
Our other recipes