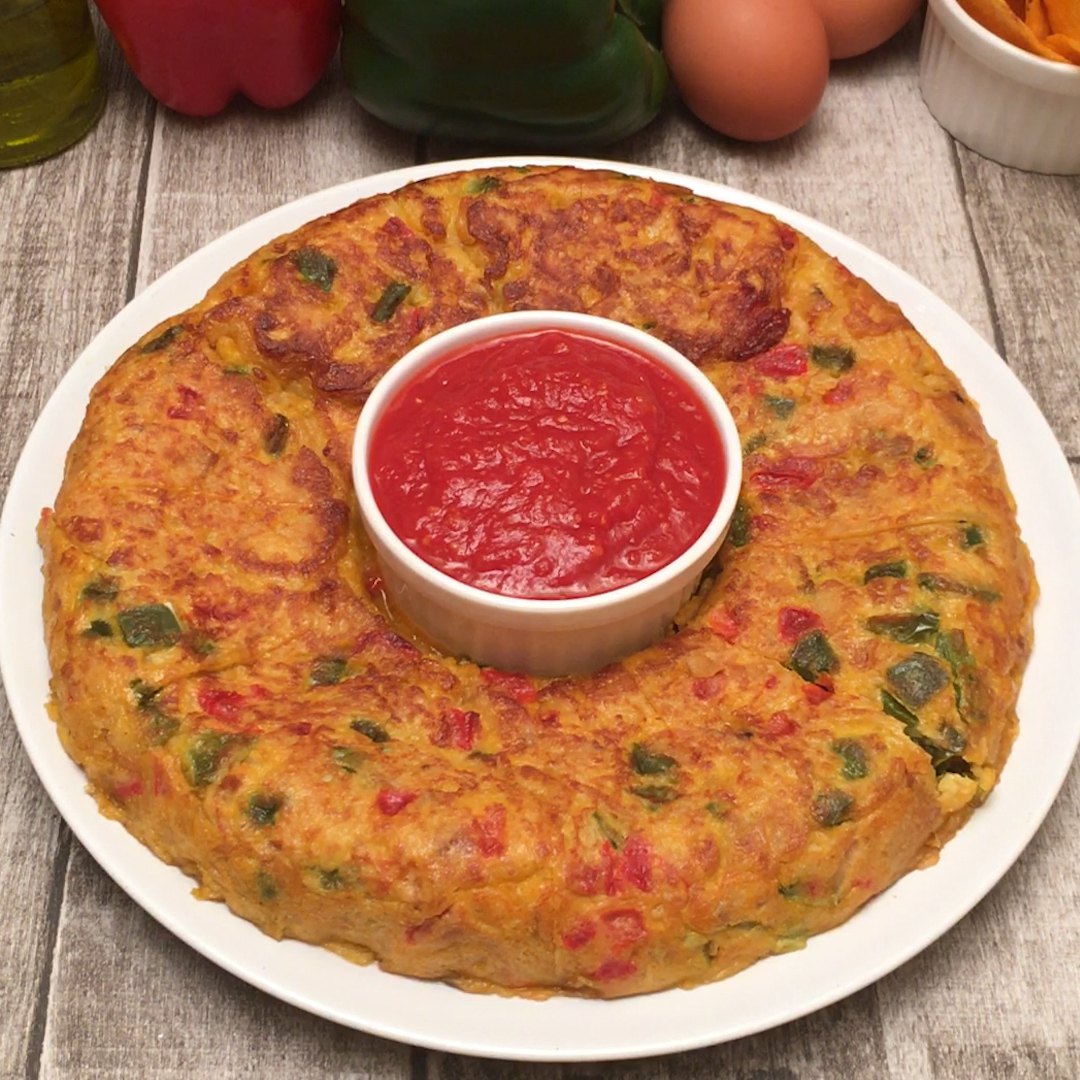 Tortilla for Dummies
Spanish omelette made easy!
Made by you!
Ingredients
8 Eggs
1 Red pepper
1 Green pepper
1 Onion
I big bag of crisps
Tomato Sauce
1. Beat the eggs in a bowl and stir in the crushed crisps. Chop the onion and peppers into small pieces and fry them in a pan for about 10 minutes. Then add the vegetables to the egg and crisps mixture.
2. Pour a drizzle of olive oil into a hot frying pan, and place an upturned ramekin dish in the centre of the pan. Pour the egg mixture around the ramekin and cook for 3 minutes. Turn the omelette over with a large plate and put it back on the heat for 3 minutes.
3. Slide the omelette onto a plate and pour tomato sauce into the ramekin. Serve hold or cold by dipping the omelette pieces into the tomato sauce.