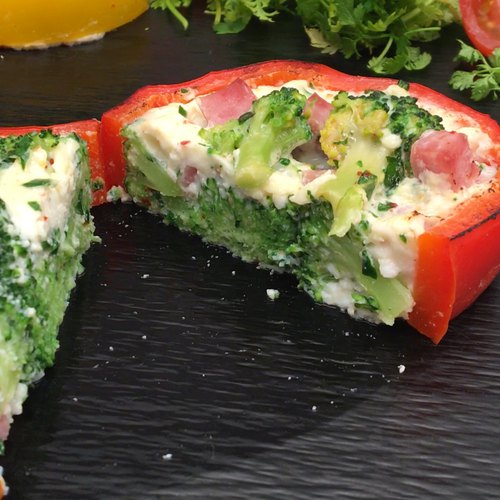 Are you 18 years old or older?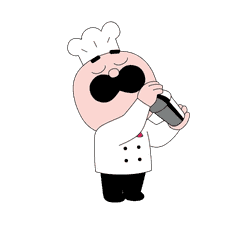 You must have the right to consume alcohol in your country of residence to continue on this site.
Please drink responsibly
Ultimate Healthy Veggie Omelette
Ultimate healthy veggie omelette! All nice and nothing naughty Per portion: only 115 calories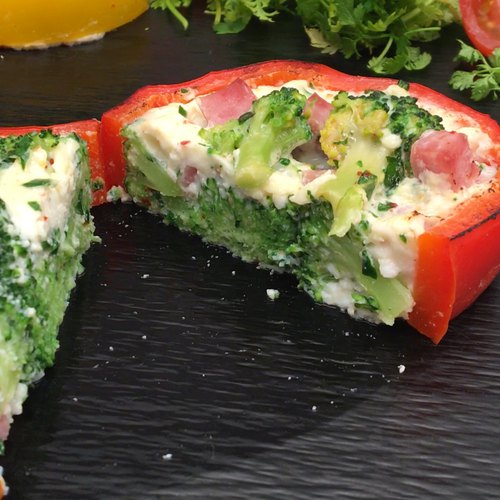 ---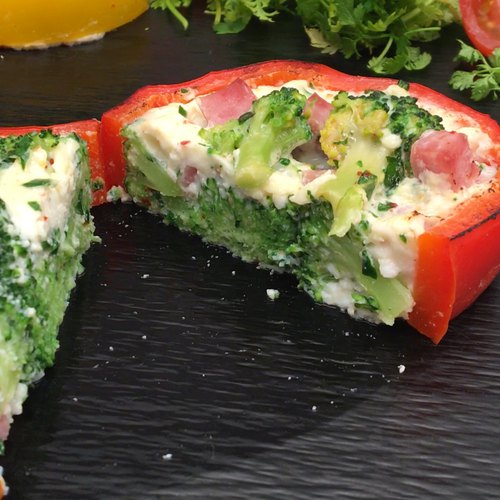 ---
Ingredients for 3 people
1/2 red pepper
1/2 yellow pepper
1/2 green pepper
1 broccoli head
6 eggs
1 tsp of chilli powder
125 g of ham
1 garlic clove
parsley
---
Step 1/5
Cut the broccoli into pieces and cook for 5 minutes in boiling water. Then immerse the broccoli in cold water and drain them.
Step 2/5
In a bowl, add the broccoli pieces, egg whites, diced ham, chopped garlic, chilli powder and mix it all together.
Step 3/5
Slice and de-seed the peppers to obtain 2 rings of pepper each 3cm thick.
Step 4/5
In a frying pan, place the pepper rings and then pour the broccoli and egg mix inside the pepper.
Step 5/5
Cook for 3 minutes on each side and enjoy.
Similar recipes from Chefclub
-
Our other recipes