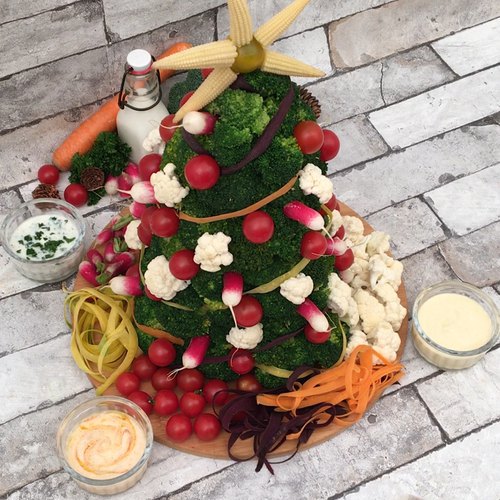 Are you 18 years old or older?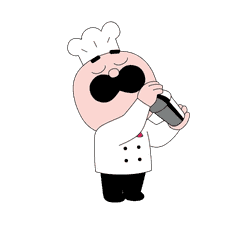 You must have the right to consume alcohol in your country of residence to continue on this site.
Please drink responsibly
Low Fat Christmas
Not everything festive has to be bad for you Per person: only 50 calories!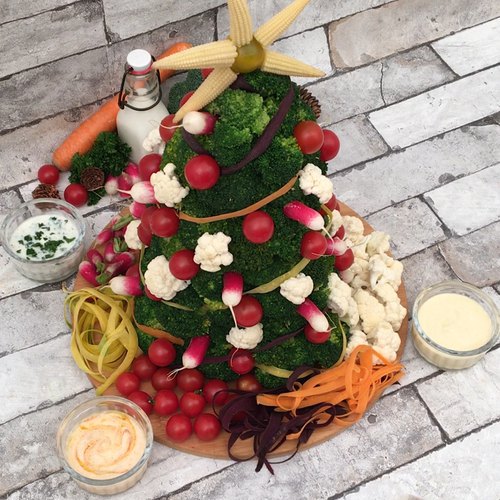 ---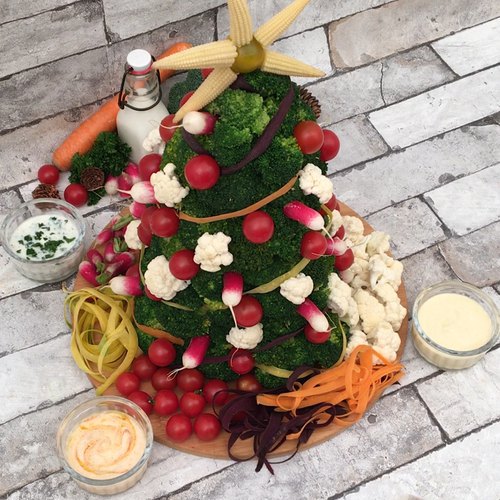 ---
Ingredients for 10 people
1 cauliflower
6 broccoli
1 packet of radishes
300 g of cherry tomatoes
3 carrots
1 yellow cherry tomato
5 mini sweetcorn
3 )% fat yoghurts
chives
mustard
honey
1 lemon
parsley
paprika
curry powder
salt & pepper
---
Step 1/4
Cut 2 triangle 35 cm high and 15 cm wide out of cardboard. Make a cut from the center of the base to half way up on one piece, then make a opposite cut in the other triangle, and then slot together and cover it with aluminum foil.
Step 2/4
Cut the cauliflower into small florets and cook the cut broccoli. Stick cauliflower, radish, broccoli and cherry tomatoes on toothpicks. Make thin slices of carrots using a peeler.
Step 3/4
Add the broccoli onto the display stand until completely covered. then decorate by poking in the other vegetables and making garlands of carrots. Plant 3 toothpicks in the yellow cherry tomato and add on the mini corn. Plant this star at the top of the tree. Arrange the other vegetables at the foot of the tree.
Step 4/4
Divide the yogurts into pots. Add mustard and honey with lemon juice, chopped parsley and pepper in another, then curry powder, then paprika, salt and pepper in the last. Enjoy by dipping the vegetables in the sauces.
Similar recipes from Chefclub
-
Our other recipes