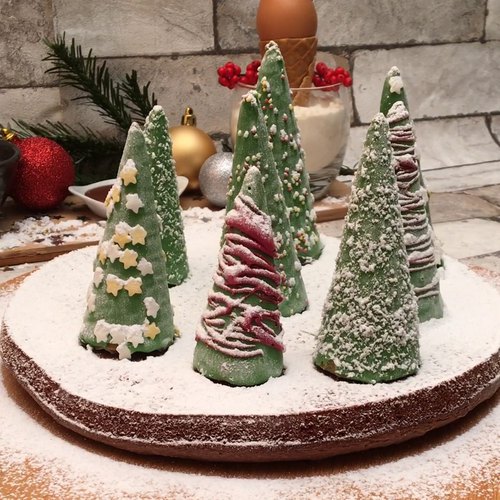 Are you 18 years old or older?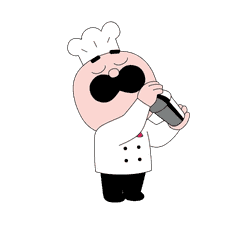 You must have the right to consume alcohol in your country of residence to continue on this site.
Please drink responsibly
Brownie Forest Cake
Take a walk through the tastiest forest you'll ever find!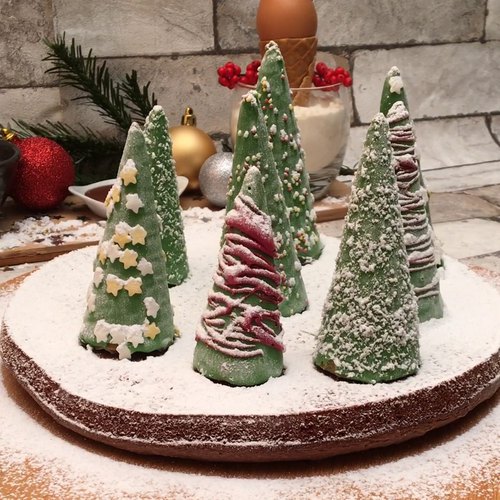 ---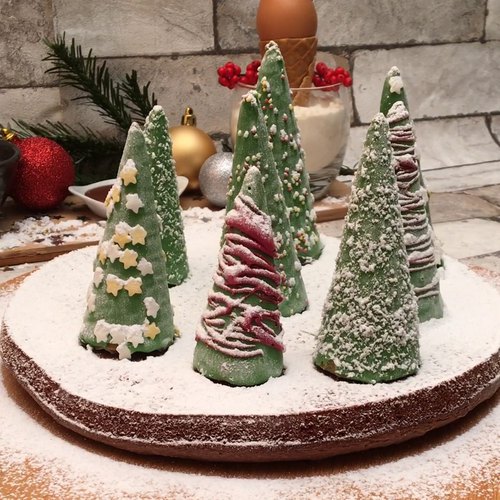 ---
Ingredients for 4 people
600 g of chocolate hazelnut spread
4 eggs
160 g of flour
7 ice cream cones
300 g of white chocolate
100 g of icing sugar
whipped cream
green food colouring
red food colouring
sugar decorations
cocoa powder
---
Step 1/4
Add the flour with the eggs and chocolate hazelnut spread, then pour the preparation into a removable cake tin, and bake at 180°C for 15 minutes.
Step 2/4
Melt 200g of white chocolate and add green powdered food colouring. Melt the other 100g of white chocolate and add the red powdered food coloring.
Step 3/4
Coat the cones in the green chocolate and sprinkle sugar decorations onto them. Make lines with the red chocolate on the remaining cones.
Step 4/4
Fill the cones with whipped. Place them on the cake and sprinkle everything with icing sugar. Serve slices and enjoy!