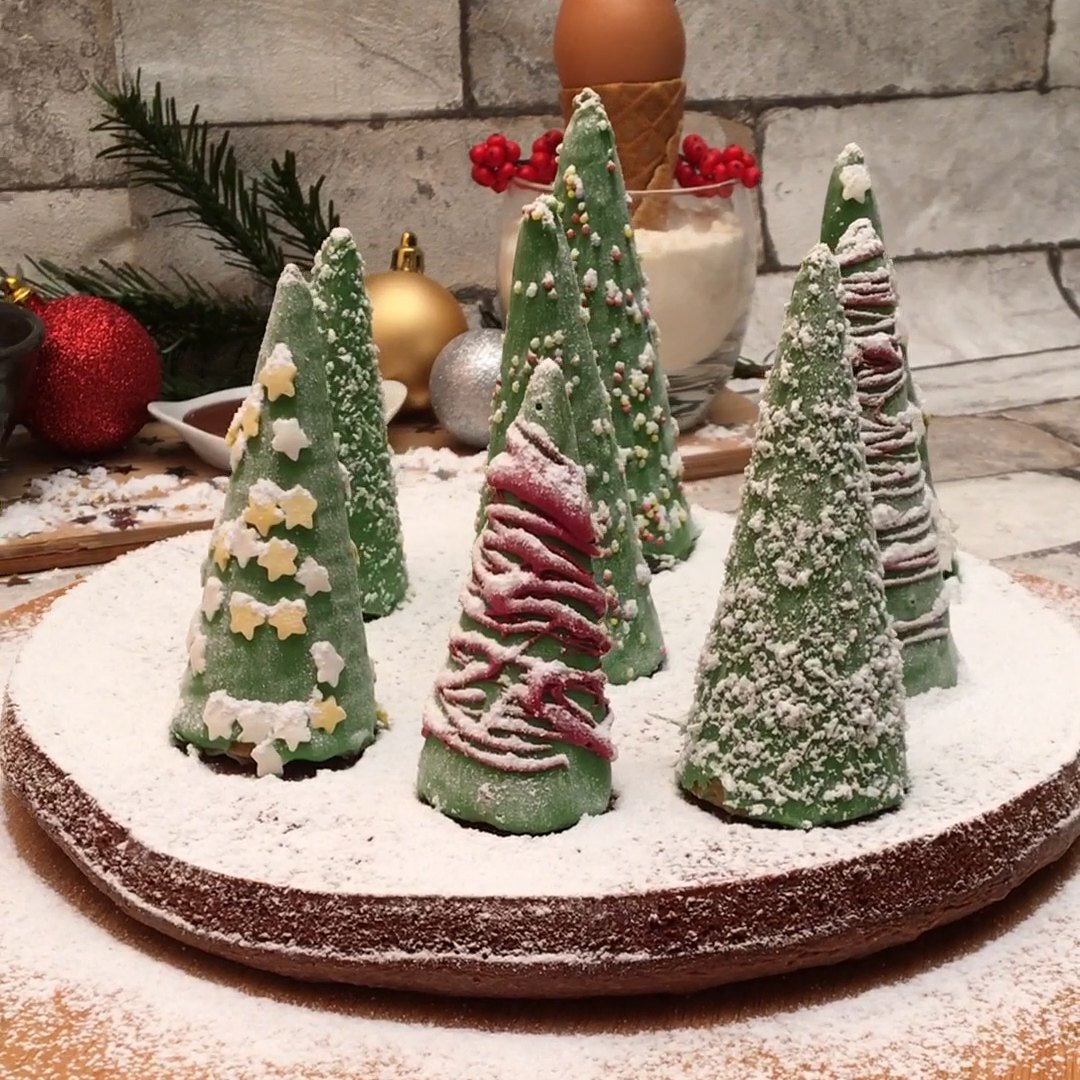 Brownie Forest Cake
Take a walk through the tastiest forest you'll ever find!
Total time: 40 minutes
Ingredients for 4 people
600g Chocolate hazelnut spread
4 eggs
160g flour
7 ice cream cones
300g white chocolate
100g icing sugar
Whipped cream
Green food colouring
Red food colouring
Sugar decorations
Cocoa powder
---
Step 1/4
Add the flour with the eggs and chocolate hazelnut spread, then pour the preparation into a removable cake tin, and bake at 180°C for 15 minutes.
Step 2/4
Melt 200g of white chocolate and add green powdered food colouring. Melt the other 100g of white chocolate and add the red powdered food coloring.
Step 3/4
Coat the cones in the green chocolate and sprinkle sugar decorations onto them. Make lines with the red chocolate on the remaining cones.
Step 4/4
Fill the cones with whipped. Place them on the cake and sprinkle everything with icing sugar. Serve slices and enjoy!