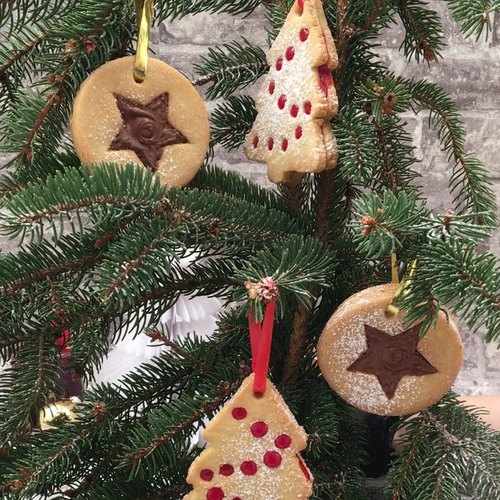 Are you 18 years old or older?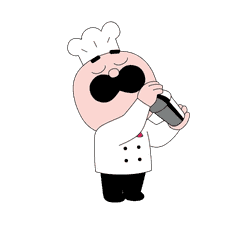 You must have the right to consume alcohol in your country of residence to continue on this site.
Please drink responsibly
Edible Tree Decorations
Even Santa will be jealous of these!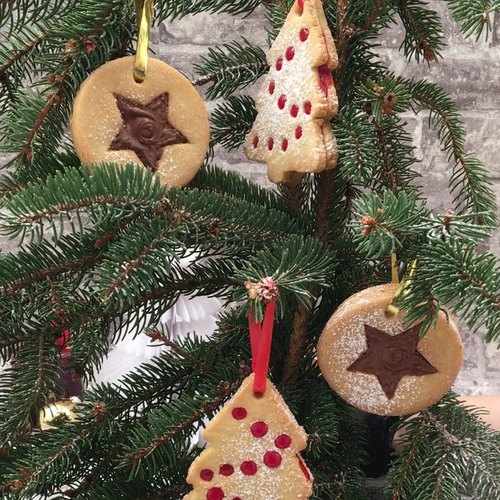 ---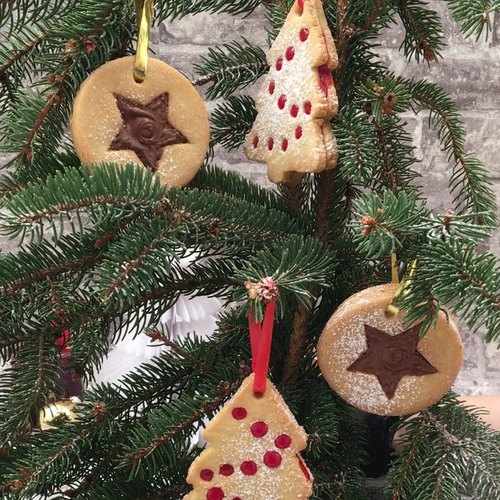 ---
Ingredients for 4 people
300 g of flour
100 g of butter
100 g of sugar
1 egg
1 tsp of vanilla extract
2 tbsp of chocolate hazelnut spread
2 tbsp of raspberry jam
---
Step 1/3
Mix the flour, butter, sugar, egg, and vanilla extract together in a bowl until you have a smooth dough. Use a printed design to cut out a Christmas Tree shape and a star shape.
Step 2/3
Roll out the dough flat until it's 0.5cm thick, and use the tree design to cut out 4 tree shapes. Then use a large glass to cut 4 circles, and cut a star shape from the middle of 2 of the circles. Use a straw to cut circles out of 2 trees, and make a hole in the top of each shape for ribbon.
Step 3/3
Bake the biscuits in the oven at 180°C for 15 minutes until golden brown. Add raspberry jam to 2 tree shapes, and chocolate hazelnut spread to the 2 circles. Close the biscuits together, then add ribbon through the holes and hang on the tree. Dust with icing sugar and enjoy your edible decorations!
Similar recipes from Chefclub
-
Our other recipes