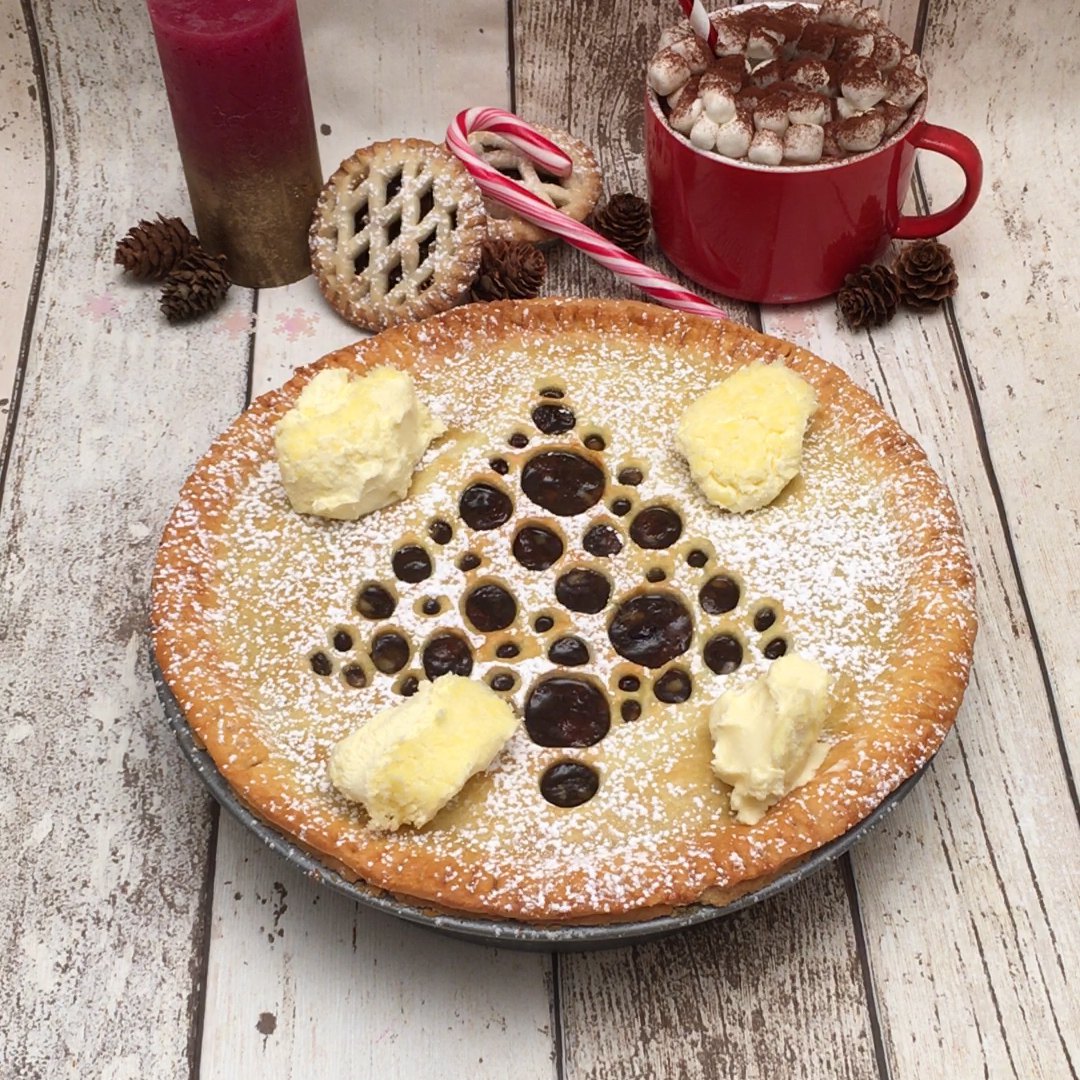 Massive Mince Pie
Christmas is all about sharing...and avoiding making more dishes!
Made by you!
Ingredients
2 packets ready rolled sweet shortcrust pastry
1kg mincemeat mix
50ml milk
Icing sugar
Clotted cream
1. Line a deep pie dish with one of the pastry sheet, then add rice on top and bake in the oven for 15 minutes at 180°C. Take it out then remove the rice, then add the mincemeat into the pie.
2. Use small circle shapes from items such as a straw and pen lid to cut circles of different sizes in the shape of a Christmas tree from the pastry. Then lay the pastry on top and use a fork to seal the edges together.
3. Brush the pastry with milk, then bake the pie in the oven for 30 minutes at 180°C. Once baked, dust with icing sugar and add spoons of clotted cream. Serve and enjoy this Christmassy treat!