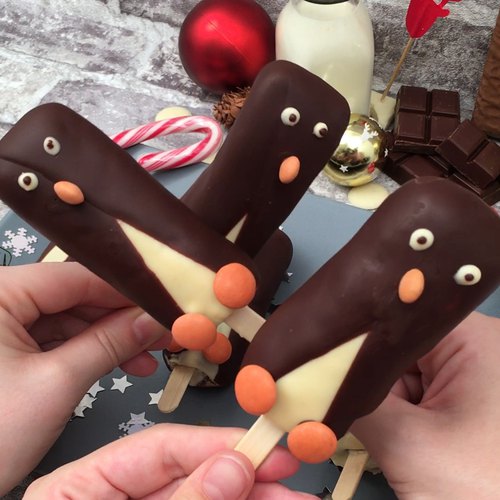 Are you 18 years old or older?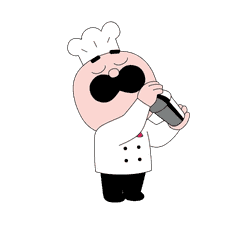 You must have the right to consume alcohol in your country of residence to continue on this site.
Please drink responsibly
Penguin Pops
You won't believe how easy it is to make these cute little penguin buddies!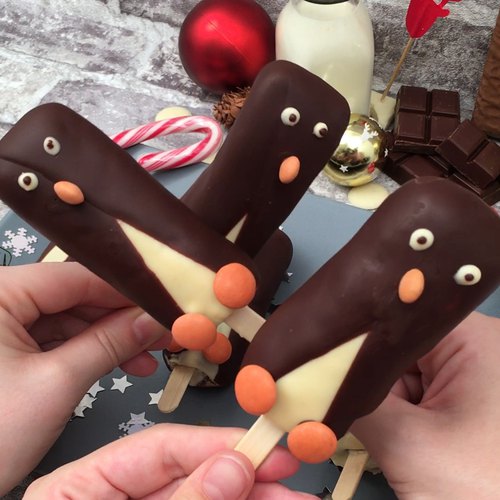 ---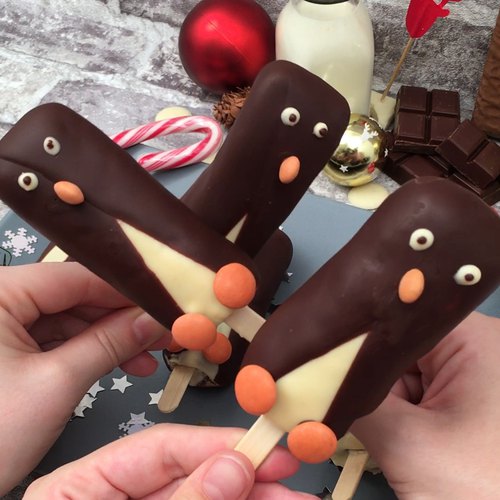 ---
Ingredients for 4 people
4 chocolate biscuits
250 ml of cream
400 g of white chocolate
400 g of dark chocolate
smarties®
mini smarties®
---
Step 1/3
Crush the chocolate biscuits inside the packet, then carefully open one end and stand them up inside a glass, and pour in cream to fill each one. Add an ice-cream stick to each and place in the freezer for 1 hour or until frozen solid.
Step 2/3
Remove the packaging and dip the ice cream into melted white chocolate, covering the entire thing. Then dip each side into melted dark chocolate to leave a triangle of the white chocolate showing in the middle.
Step 3/3
Add 2 orange Smarties® for feet, using the melted chocolate to stick them on if necessary. Then add an orange Mini Smartie® for the beak. Use a toothpick dipped in white chocolate and then dark chocolate to make the eyes. Enjoy you little penguins straight away!
Similar recipes from Chefclub
-
Our other recipes