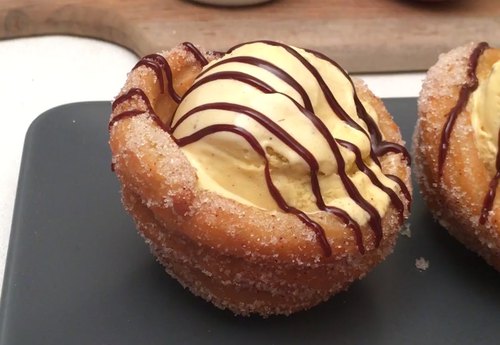 Are you 18 years old or older?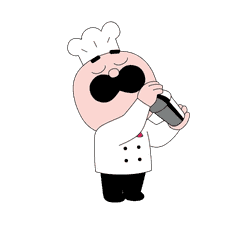 You must have the right to consume alcohol in your country of residence to continue on this site.
Please drink responsibly
Churro Cup
Churro Cup! Stop washing-up your dishes, eat them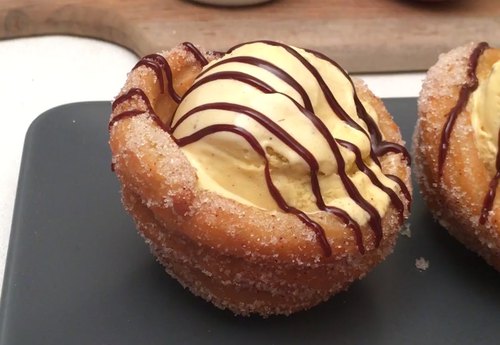 ---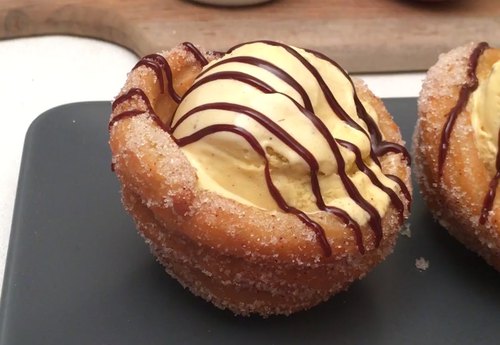 ---
Ingredients for 4 people
60 g of butter
70 g of sugar
250 ml of water
225 g of flour
2 eggs
500 ml of vegetable oil
cinnamon
chocolate sauce
ice cream
---
Step 1/5
In a saucepan, over low heat, mix the butter, 30g sugar and the water, and then bring to a boil. Add the flour, then lower the heat and mix.
Step 2/5
Let the dough cool, then add the eggs and mix the dough well. Put the dough in a piping bag.
Step 3/5
Use an upside down muffin tin to pipe the dough over the muffin tin compartments. Place the tin in the freezer for 40 minutes until the dough is frozen together and can be removed from the tin intact.
Step 4/5
Fry the dough in boiling oil for a few minutes until golden brown. Drain any excess oil on kitchen paper, and roll the churro bowl in a mix of cinnamon and sugar.
Step 5/5
Pour chocolate sauce into the churro bowl and add a ball of vanilla ice-cream. Drizzle more chocolate sauce on top and serve straight away.
Similar recipes from Chefclub
-
Our other recipes