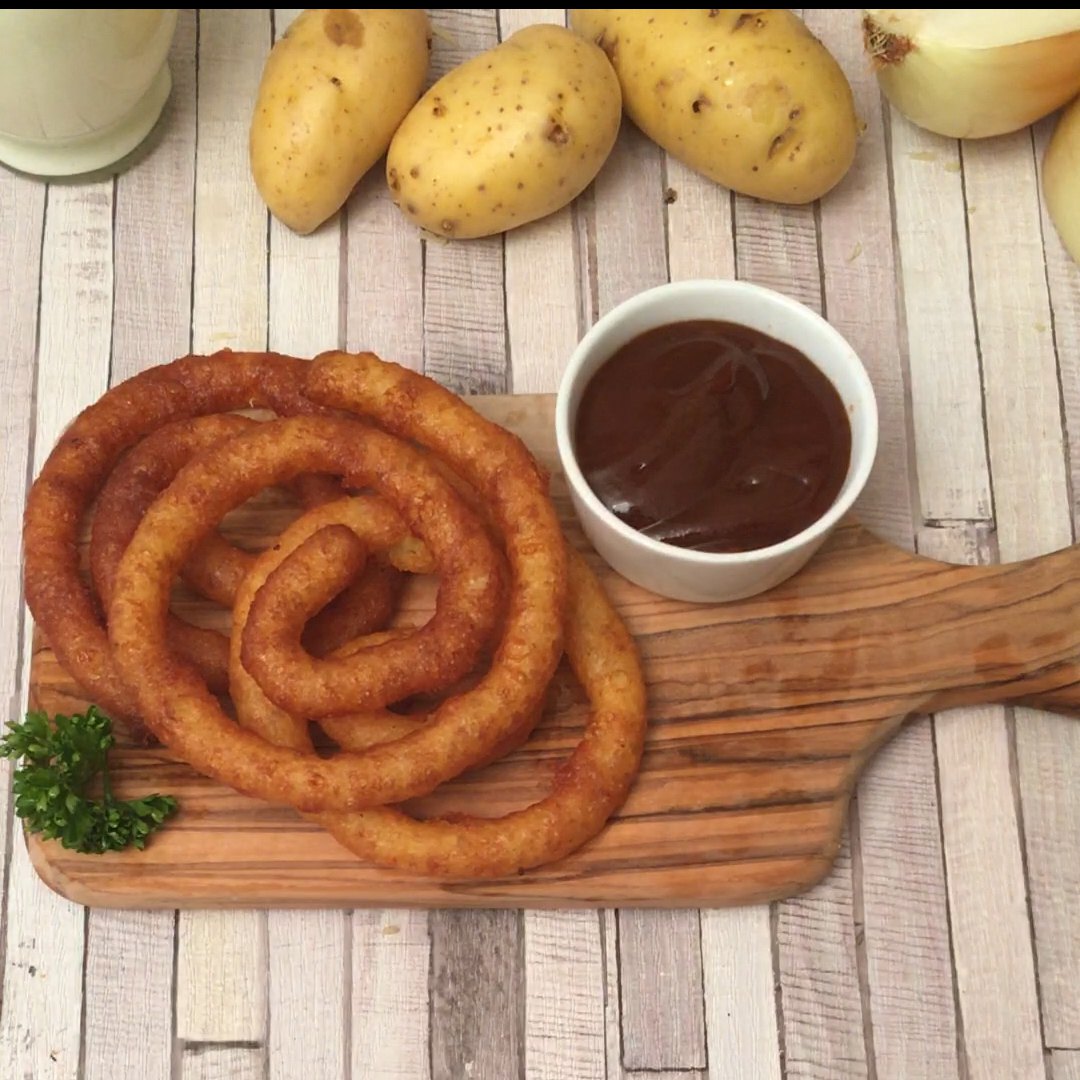 Curly Fries
You can make them as big as you want!
Ingredients
300g potatoes
70g butter
1 tsp salt
1 tsp sugar
150ml water
80g flour
3 eggs
500ml vegetable oil
1. Peel and cook the potatoes in salted boiling water. Drain and mash for a smooth mixture.
2. In a saucepan, bring the butter, sugar, salt and water to a boil. Remove from the heat then add the flour and mix well. Put the saucepan back on low heat.
3. Gradually add beaten eggs to the dough mixture mixing until the dough is smooth and thick.
4. Add the mashed potatoes to the dough and place the mixture in a piping bag. Pipe spirals straight into hot oil and cook until golden brown. Drain on paper towels and enjoy with your favorite sauce.