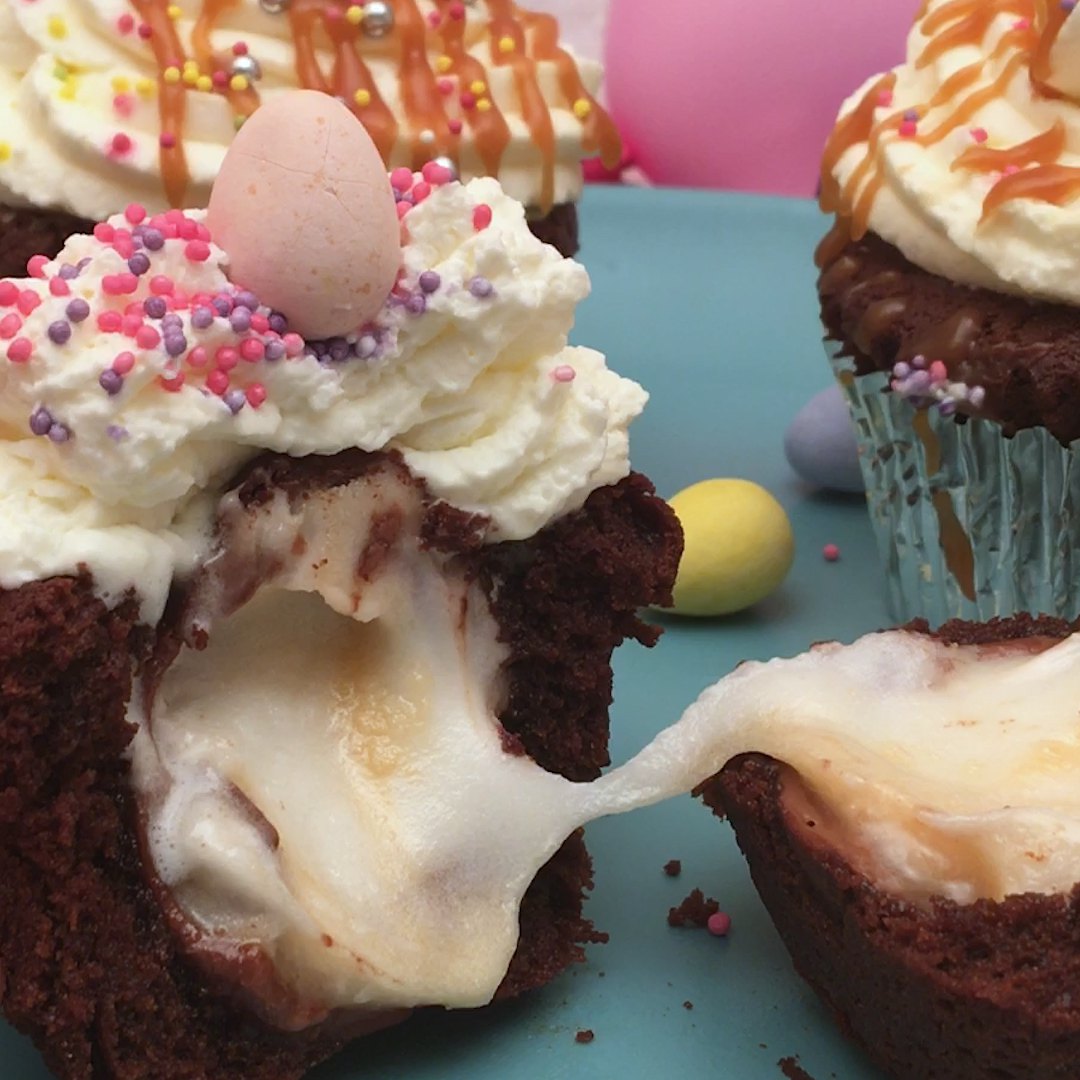 Creme Egg Cupcakes
Creme Egg cupcakes! How do you eat yours?!?
Total time: 30 minutes
Ingredients for 8 people
200 G BUTTER
200 G SUGAR
200 G DARK CHOCOLATE
2 TBSP INSTANT COFFEE
100 ML WATER
2 EGGS
250 G SELF-RAISING FLOUR
1 TSP VANILLA EXTRACT
CREME EGGS
WHIPPED CREAM
SPRINKLES
MINI EGGS
---
Step 1/5
Place into a microwaveable bowl the butter, sugar, dark chocolate, coffee and water. Heat in the microwave, stirring often until all ingredients are melted together and mixed.
Step 2/5
Add the eggs, self-raising flour and vanilla extract and mix well until you have a smooth paste.
Step 3/5
Line a muffin tin with cupcake cases, and fill the cases half way with the cake mix. Add a Creme Egg to each case and push the Creme Egg down into the mix. Add more cake batter on top so the eggs are just covered.
Step 4/5
Bake the cupcakes in the oven for 20 minutes at 160°C, then take them out and let them cool.
Step 5/5
Decorate the cupcakes with whipped cream, caramel sauce, mixed sprinkles and Mini Eggs.