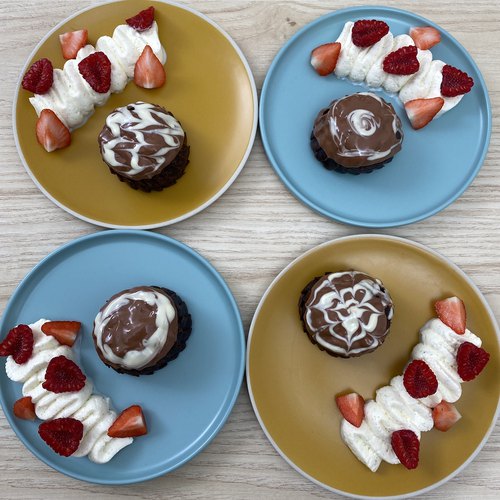 Are you 18 years old or older?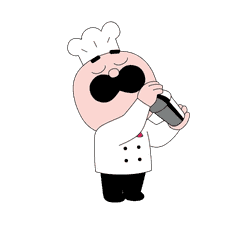 You must have the right to consume alcohol in your country of residence to continue on this site.
Please drink responsibly
Chocolate Fondant Surprise
One for the chocoholics!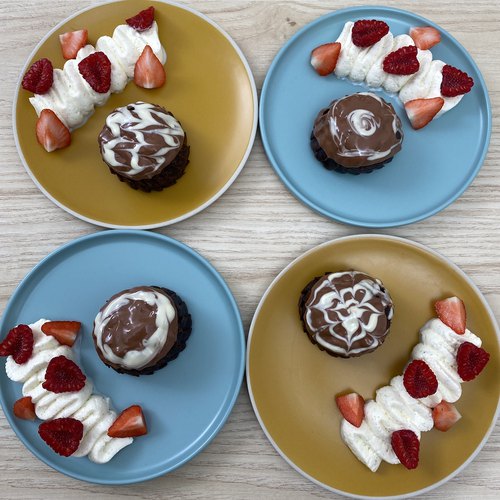 ---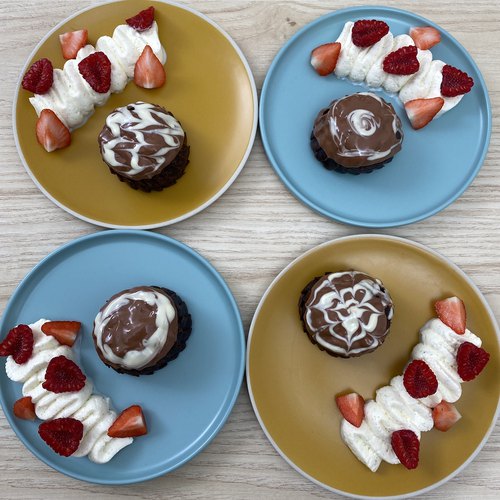 ---
Ingredients for 4 people
120 g of dark chocolate
60 g of white chocolate
100 g of milk chocolate
60 g of softened butter
2 eggs
60 g of icing sugar
20 g of flour
4 g of baking powder
120 g of whipped cream
strawberries or raspberries
---
Kitchenware
Ice cube tray
Toothpick
Baking paper
Glass ramekins
Paper cases
Chefclub by tefal pressure cooker
---
Step 1/4
Melt the milk chocolate, white chocolate and half the dark chocolate. Fill 2 compartments of the ice cube tray with dark chocolate and 2 compartments with half dark chocolate, half white chocolate, then combine the chocolates with a toothpick. Chill.
Step 2/4
Put 1 teaspoon of the melted milk chocolate on the baking paper then flatten and smooth it into a disc. Repeat to make 4 discs and decorate them with lines, zigzags and dots of white chocolate, then create marbling effects with the toothpick. Chill.
Step 3/4
Combine the rest of the dark chocolate with the melted butter. In a separate bowl, beat the eggs with the icing sugar then stir in the chocolate. Add the flour and baking powder then stir to a smooth paste. Put the paper cases in the ramekins and pour in the fondant mix, then press in the frozen chocolate.
Step 4/4
Pour 75 cl water into the pressure cooker and insert the steam basket. Put the ramekins in the basket and close the lid. Set the selection dial to and cook on a high heat until steam emerges, then cook on a low heat for 10 minutes. At the end of the cooking time, set the selection dial to , release the steam and open. Turn out and serve on plates with the whipped cream and berries. Place the chocolate discs on top of the cakes, allowing them to melt and create a delicious sauce. Cut open to reveal the fondant centre and enjoy!
Similar recipes from Chefclub
-
Our other recipes