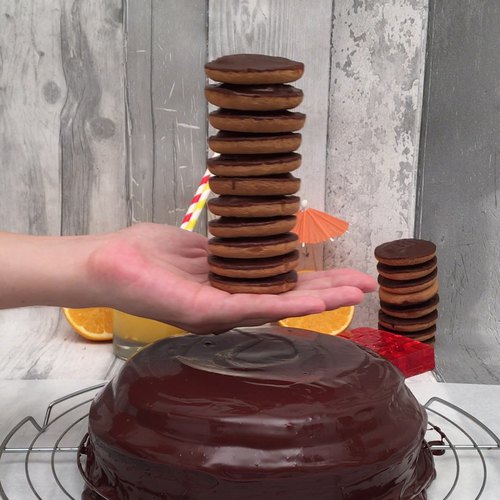 Are you 18 years old or older?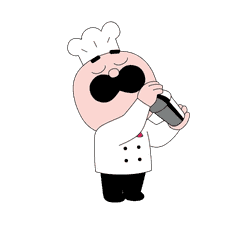 You must have the right to consume alcohol in your country of residence to continue on this site.
Please drink responsibly
Chocolate Orange Cake
Chocolate Orange Cake! Just making sure we get our 5-a-day in!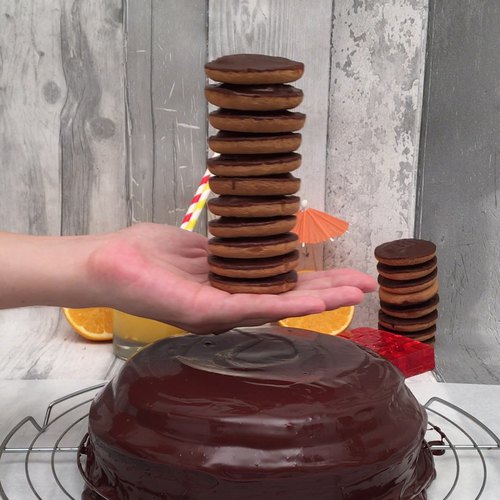 ---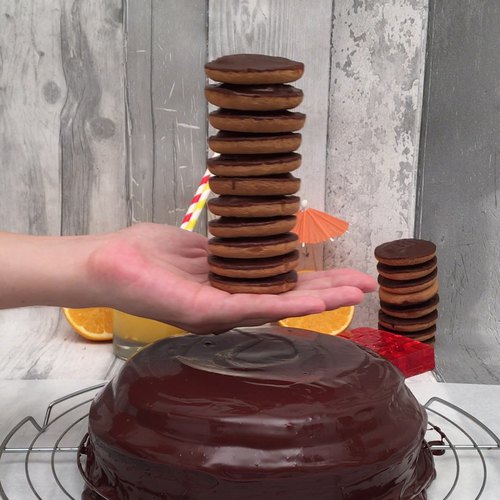 ---
Ingredients for 8 people
175 g of self-raising flour
50 g of cocoa powder
300 g of sugar
100 g of soft butter
3 eggs
30 ml of milk
30 ml of orange juice
1 large orange
2 packets of orange flavour jelly
200 g of dark chocolate
150 ml of cream
1 packet jaffa cakes®
---
Step 1/5
In a bowl, mix the flour, cocoa powder, sugar, butter, eggs and milk. Mix until you have a smooth consistency, then add the orange juice and the zest of 1 orange.
Step 2/5
Pour the cake mix into a lined cake tin and bake the cake in the oven at 180°C for 30 minutes. Leave the cake to cool, then unmould it from the tin.
Step 3/5
Mix the jelly with half the amount of boiling water recommended on the packaging to give a strong mix. Leave the jelly to set in a non-stick frying pan in the fridge. Then turn the jelly out of the frying pan onto the top of the cake.
Step 4/5
Melt the dark chocolate in a bowl, then add the warm cream and mix to give a smooth mixture. Pour the mixture over the jelly and cake to cover the surface.
Step 5/5
Decorate the cake with Jaffa Cake® pieces and enjoy.
Similar recipes from Chefclub
-
Our other recipes