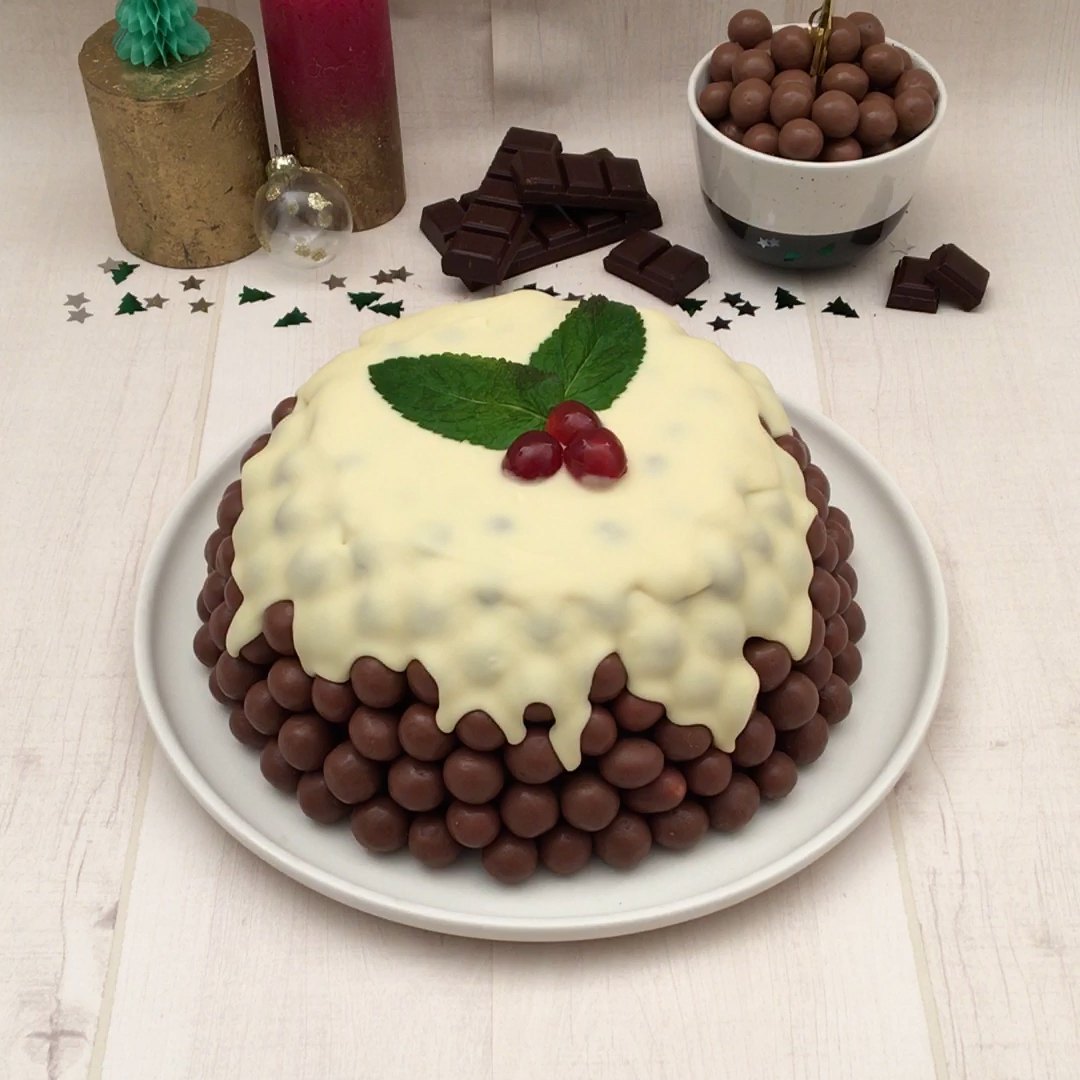 Chocolate Xmas Pudding
Waaaaaaay better than the fruit cake version...officially!
Total time: 60 minutes
Ingredients for 6 people
150g self-raising flour
3 eggs
175g butter
175g sugar
30g cocoa powder
1 tsp baking powder
1 tsp vanilla extract
50g dark chocolate
200g Chocolate hazelnut spread®
3 large packets of Maltesers®
400g white chocolate
3 glacé cherries
Mint leaves
---
Step 1/3
Mix the flour, eggs, butter, sugar, cocoa powder, baking powder, vanilla extract, and melted dark chocolate together in a metal bowl. Bake in the oven for 45 minutes at 170°C.
Step 2/3
Release the cake from the mold upside down, and coat in a layer of chocolate hazelnut spread®. Then cover the whole cake in the Maltesers®.
Step 3/3
Melt the white chocolate and pour over the top of the cake, letting it drip down the sides of the bowl. Place 2 mint leaves on top and 3 glacé cherries, then serve the cake in slices. Merry Christmas!