Original


O Christmas Tree

O Christmas Tree, O Christmas Tree ...how tasty are thy branches !
Quantity
4 people
Preparation
20 minutes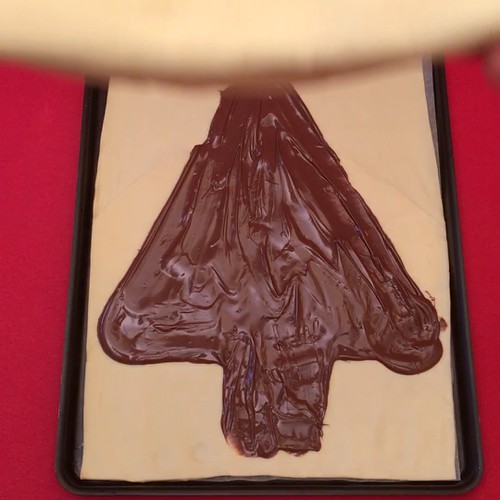 Steps
Place a sheet of puff pastry on a lined baking tray. Draw on the puff pastry the shape of a Christmas tree in Nutella®. Cover the first pastry sheet with a second sheet.

Cut the pastry leaving the outline of the Christmas tree. Cut strips about 1 cm apart on either side of the tree, leaving a 2 cm strip attached to the middle. Draw a trunk in the center with the tip of a knife.

Twist each strip over a few times to make 'twists'. In the spare pastry, make decorations for the tree. Brush the Christmas tree with egg yolk and bake for 25 minutes at 180°C.

Sprinkle the tree with icing sugar and use candies to make baubles and decorate the tree. Serve with whipped cream.