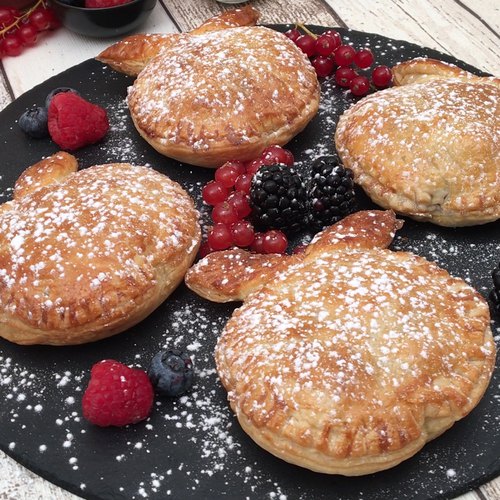 Are you 18 years old or older?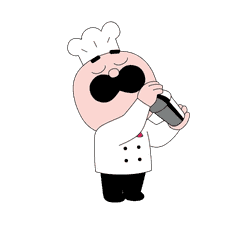 You must have the right to consume alcohol in your country of residence to continue on this site.
Please drink responsibly
Autumn Apple Puffs
Pick your fruit and turn it into these cute little apple desserts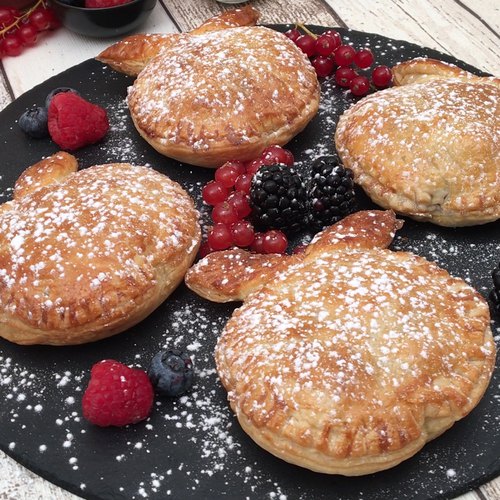 ---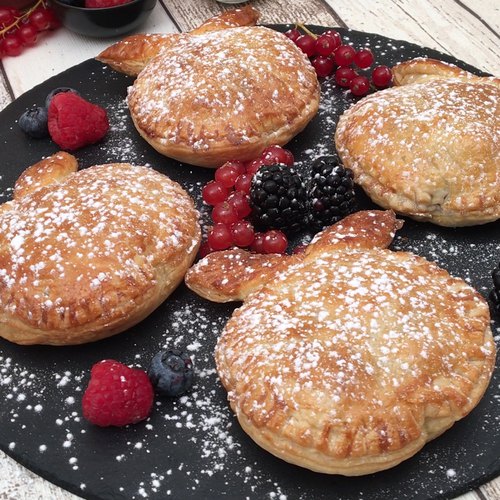 ---
Ingredients for 4 people
2 apples
50 g of sugar
1 puff pastry sheets
1 tbsp of cornflour
1 tsp of cinnamon
100 g of blackberries
1 egg
icing sugar
custard
---
Step 1/4
Peel and core the apples, then cut into small pieces and place them in a saucepan with the sugar and 2 tablespoons of water. Cook on high heat for 5 minutes, stirring the mix.
Step 2/4
Take the apples off the heat, add the cornflour, cinnamon and blackberries, and mix together.
Step 3/4
Cut 8 circles from the pastry and scoop a spoon of the apple and blackberry mix into the middle of 4 circles. Close with the remaining 4 circles of pastry, and use a fork to seal the edges together. Cut leaf shapes out of the remaining pastry and add 2 to each circle. Use a straw to make 2 indents into each circle and add the pastry leaves, then brush the pastry with a beaten egg.
Step 4/4
Bake in the oven at 180°C for 15-20 minutes until golden brown. Dust with icing sugar and serve warm with custard.
Similar recipes from Chefclub
-
Our other recipes