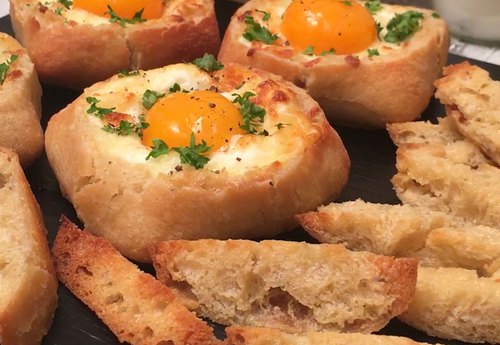 Are you 18 years old or older?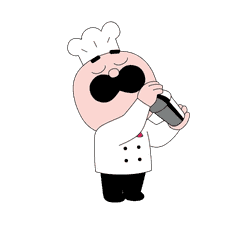 You must have the right to consume alcohol in your country of residence to continue on this site.
Please drink responsibly
Little breakfast roll
....Breakfast for every meal of the day!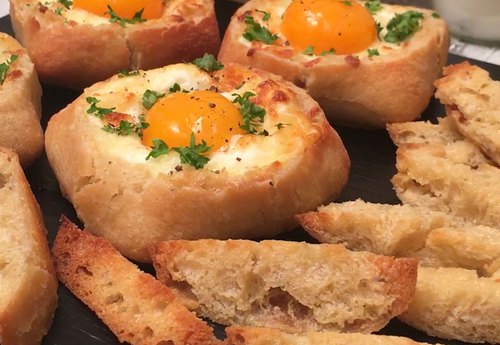 ---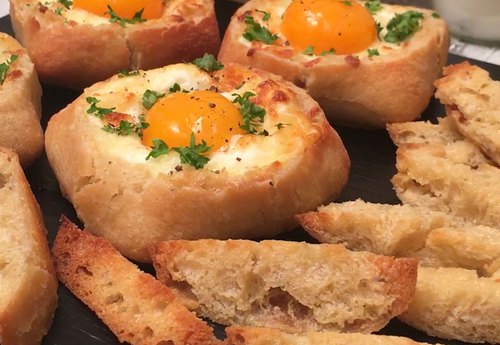 ---
Ingredients for 2 people
4 bread rolls
100 g of bacon
4 eggs
200 ml of crème fraîche
40 g of grated mozzarella
10 g of butter
parsley
salt and pepper
---
Step 1/3
Cut the top off the bread rolls and remove the bread from the middle. Butter the bread roll lids then cut them into soldiers.
Step 2/3
Spread a layer of crème fraîche onto the bottom of the rolls, and fry the bacon then place into the rolls as well. Add grated mozzarella on top of the bacon and then break an egg into each roll.
Step 3/3
Put the rolls and the bread sticks into the oven for 10 minutes at 180°C on a baking tray. Remove the rolls from the oven, season with salt and pepper and sprinkle with chopped parsley. Enjoy by dipping the toasted breadsticks into the cheesy and eggy bread roll centre.
Similar recipes from Chefclub
-
Our other recipes