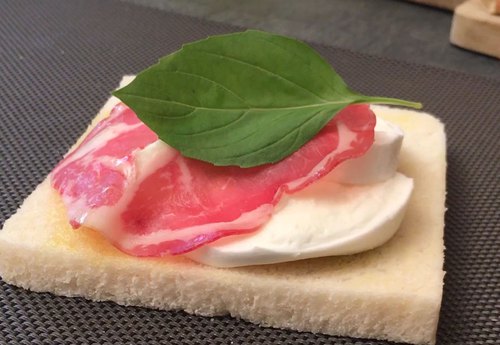 Are you 18 years old or older?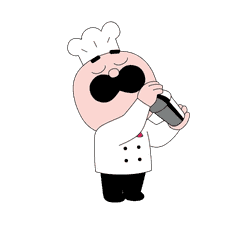 You must have the right to consume alcohol in your country of residence to continue on this site.
Please drink responsibly
Italian croque-monsieur
An ode to our italian friends in toastie form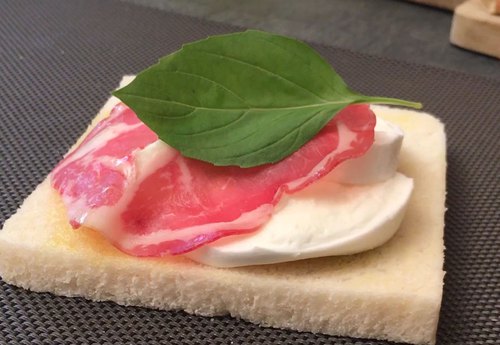 ---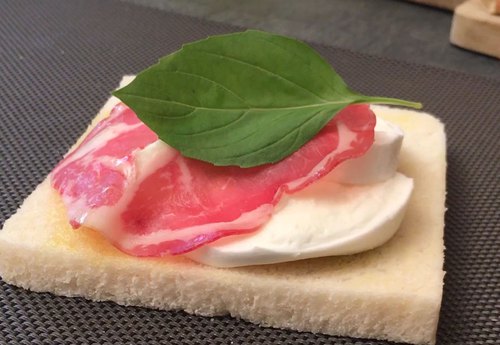 ---
Ingredients for 2 people
4 slices of bread
4 slices of prosciutto ham
2 large balls of mozzarella
200 ml of cream
100 g of grated parmesan
3 eggs
300 ml of semi-skimmed milk
100 g of plain flour
basil
olive oil
salt and pepper
---
Step 1/4
Spread olive oil on each slice of bread, cut the mozzarella into slices, and place 2 mozzarella slices, 2 prosciutto ham slices, and 1 basil leaf on 2 of the slices of oiled bread. Add salt and pepper and close the sandwiches with the remaining bread slices.
Step 2/4
Dip the sandwich in milk, flour and then beaten eggs, then fry in a pan for a few minutes on each side over a medium heat.
Step 3/4
Cut 2 pieces of clingfilm and place a sandwich on each piece, then close the clingfilm and twist to form 2 balls. Let that chill for 10 minutes in the fridge. Meanwhile, make a cheese sauce by heating cream and grated parmesan over a low heat.
Step 4/4
Take the sandwich balls out the fridge, remove the clingfilm, and place them in an oven dish and bake for 15 minutes at 180°C. Serve the croque-monsieurs straight from the oven with the parmesan cream sauce, and enjoy.
Similar recipes from Chefclub
-
Our other recipes