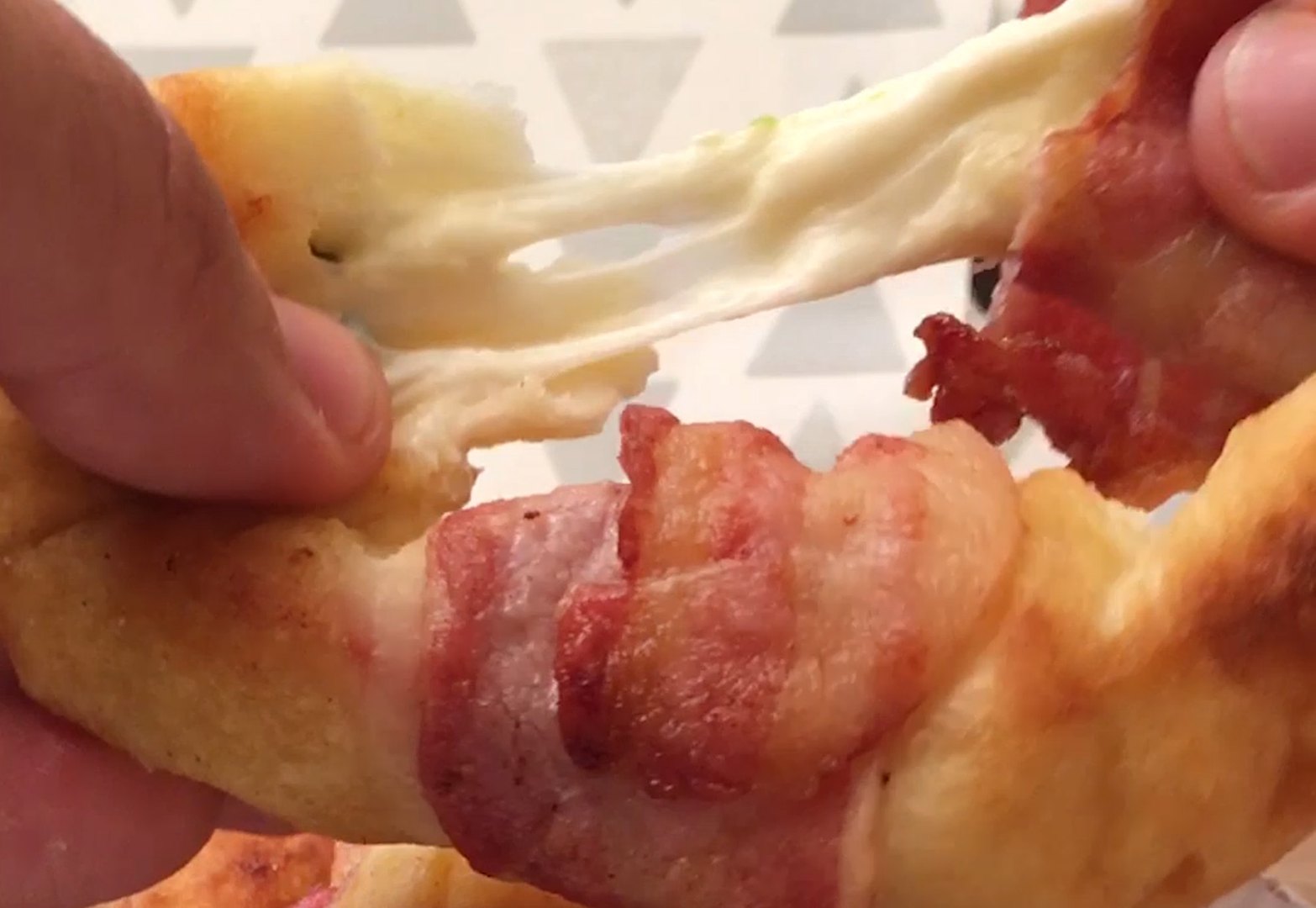 Stuffed gnocchi donuts
Mamma mia...
---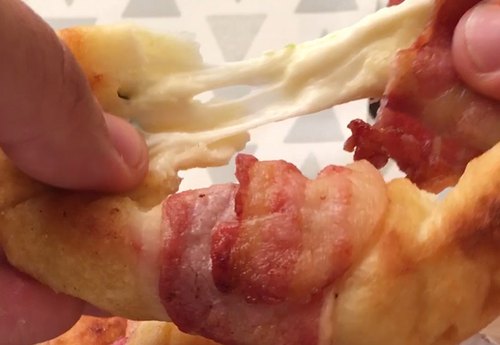 ---
Total time: 45 minutes
Ingredients for 2 people
1 kg potatoes
500 g flour
8 rashers of streaky bacon
1 large mozzarella ball
4 tbps ricotta cheese
1 egg yolk
1 small glass of milk
8 cherry tomatoes
2 tsp baking powder
1 tbsp salt
Basil
1/2 L vegetable oil
Olive oil
---
Step 1/4
Peel, cut and cook the potatoes in salted water. Then drain and mash them with the egg yolk, flour, milk, baking powder and salt. Mix until you get a smooth dough.
Step 2/4
Place the dough on a floured surface and roll it out with a rolling pin. Once rolled out, cut 4 rectangles that are 20 x 8 cm.
Step 3/4
Place 2 bacon rashers vertically on a chopping board spaced apart. Place the first dough rectangle horizontally across the bacon, and place into the middle of the dough thin slices of cherry tomato and a layer of ricotta. Add a few basil leaves, sliced mozzarella and a drizzle of olive oil. Close the dough together and roll the bacon up around it, and fold it together to form a ring. Repeat the process to form 4 donuts.
Step 4/4
Fry the donuts in hot oil until they have a nice golden colour. Drain them on some kitchen paper to remove the excess oil, then enjoy hot.