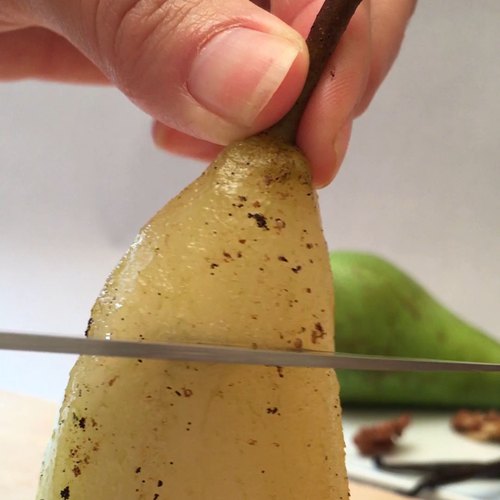 Are you 18 years old or older?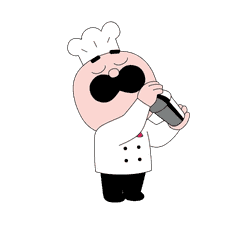 You must have the right to consume alcohol in your country of residence to continue on this site.
Please drink responsibly
The pear parcel
A golden coat hides the treasure within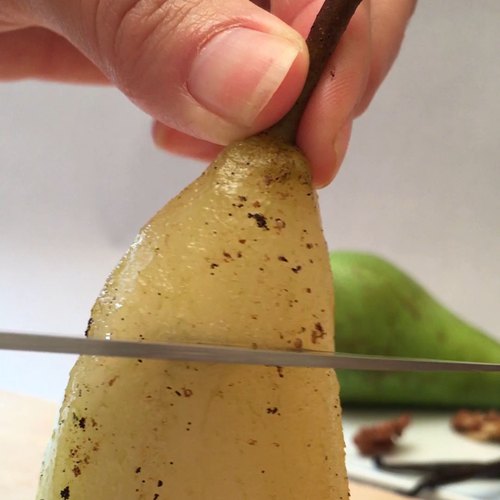 ---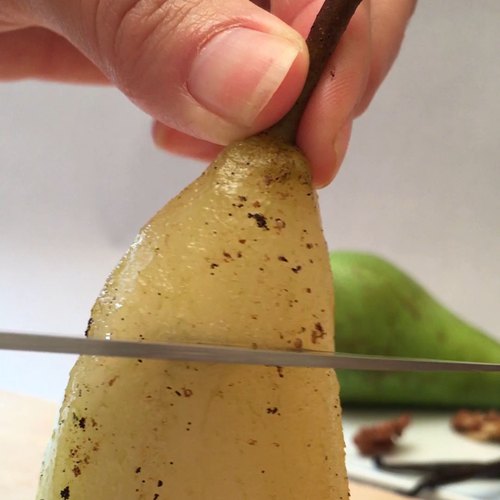 ---
Ingredients for 2 people
1 puff pastry sheet
2 pears
300 g of sugar
100 g of chocolate
300 ml of water
10 walnuts
25 g of caramel sauce
1 vanilla pod
1 egg yolk
1 cinnamon stick
---
Step 1/4
Slice the vanilla pod in half and use a knife to scrape the seeds out. Pour the sugar, water, cinnamon, and vanilla (seeds and the pod) into a saucepan and bring to the boil.
Step 2/4
Immerse the peeled pears into the syrup for 10 minutes. Remove them from and then let them cool. Cut and keep the top of the pears, and remove the stem and the cores with the apple corer.
Step 3/4
Place the pears upright on baking paper on a baking tray. Mix the nuts with the caramel sauce, and fill the inside of the pears with the mix. Then put the pear tops back on. Unroll the pastry sheet, cut it into 2cm strips and wrap the strips around the pear. Brush the pastry with egg yolk.
Step 4/4
Bake for 30 minutes at 170°C. Serve the pears on caramel sauce, then pour melted chocolate over the pears, and decorate with a few chopped walnuts. Enjoy!