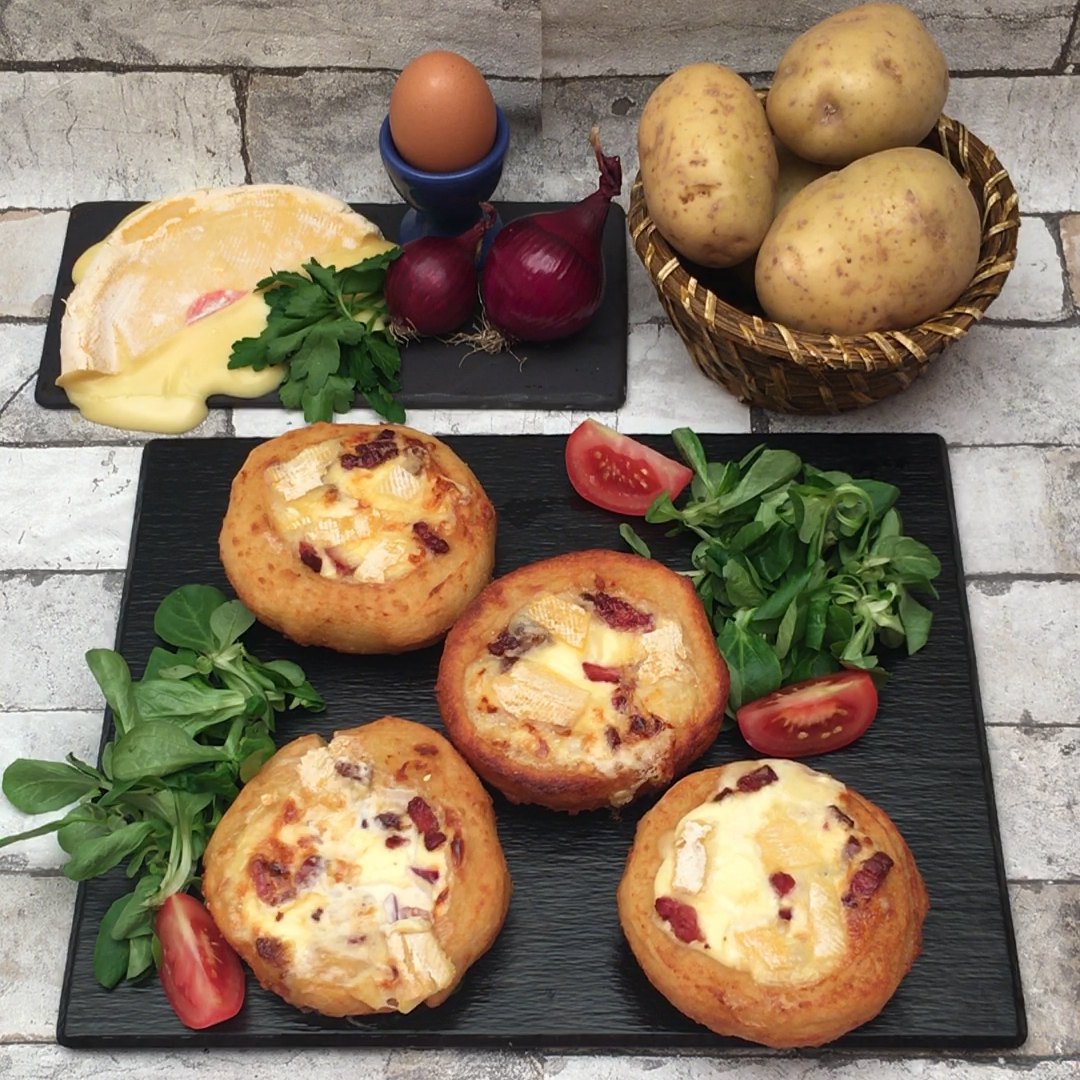 Cheese Churros
The Winter version of the Spanish delicacy
Made by you!
Ingredients
600g potatoes
3 eggs
200g flour
4 tbsp olive oil
100g reblochon cheese
100g bacon lardons
1 red onion
100g sour cream
Oil for frying
1. Peel and cook the potatoes in boiling water. Use a sieve to grate the potatoes into a mash. Mix the mash with the eggs, flour and olive oil.
2. Place the mix in a piping bag and pipe around an upturned muffin tin. Form cup shapes over the compartments. Place them in the freezer for 3 hours to set solid.
3. Remove the frozen cups from the tin and fry them in hot oil for 2-3 minutes.
4. Add cubes of cheese, chopped onion, a spoon of sour cream and the cooked bacon pieces into the middle of each cup.
5. Bake the cups in the oven for 15 minutes at 180°C. Serve warm.