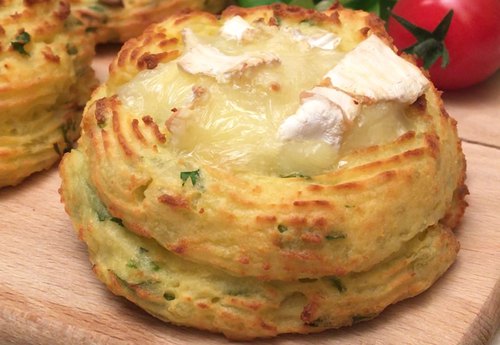 Are you 18 years old or older?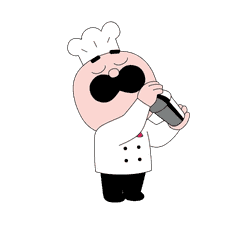 You must have the right to consume alcohol in your country of residence to continue on this site.
Please drink responsibly
Mashed potato deluxe
Mashed potato deluxe! a tasty upgrade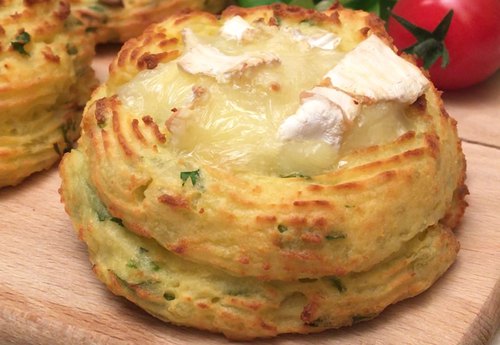 ---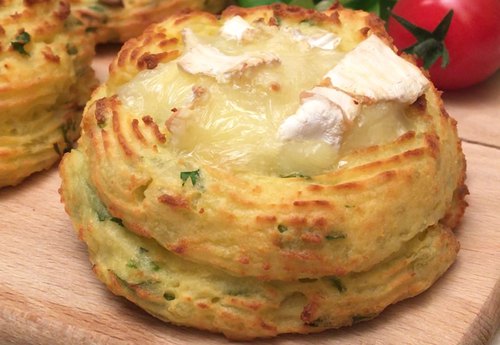 ---
Ingredients for 6 people
500 g of cooked potato
1 egg
parsley
50 g of parmesan
50 g of butter
125 g of bacon
1 camembert
---
Step 1/4
Peel and cook the potatoes in boiling salted water, then mash the potatoes with egg, parsley, grated parmesan, butter, salt and pepper, and mix well to achieve a smooth mash.
Step 2/4
Fry the bacon in a pan until it is crispy, and then cut the camembert into small chunks.
Step 3/4
Place the mashed potato in the piping bag and pipe small nests onto baking paper on a baking tray. Fill the nests with the bacon and the camembert chunks.
Step 4/4
Bake the nests for about 15 minutes at 180°C to get a crisp coating and melted cheesy middle. Enjoy hot and fresh.
Similar recipes from Chefclub
-
Our other recipes