Are you 18 years old or older?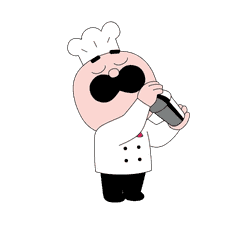 You must have the right to consume alcohol in your country of residence to continue on this site.
Please drink responsibly
Rainbow Chicken
Healthy, tasty and fun Per portion: only 224 calories
---
---
Ingredients for 4 people
5 chicken breasts
1/2 red pepper
1/2 yellow pepper
1/2 green pepper
1 garlic clove
1/2 lemon
1 tsp of chilli powder
2 tbsp of paprika
salt and pepper
chives
olive oil
---
Step 1/5
In a dish, place the chicken breasts and add the lemon slices, a drizzle of oil, the chopped garlic, paprika and chilli powder. Coat the chicken breasts in the mix.
Step 2/5
Char the skin of the peppers over an open flame, then put them in a Ziploc® bag. Wait 2 minutes before removing them from the Ziploc®. With a knife, scrape the skin off the peppers and cut them into slices.
Step 3/5
Cut open the chicken breasts, and put salt and pepper inside. Place a slice of each pepper horizontally inside, and close the chicken breasts by folding the sides. Secure with 3 toothpicks.
Step 4/5
Fry the chicken breasts for 5 minutes on each side.
Step 5/5
Decorate with chives and enjoy with salad and cherry tomatoes on the side.
Similar recipes from Chefclub
-
Our other recipes