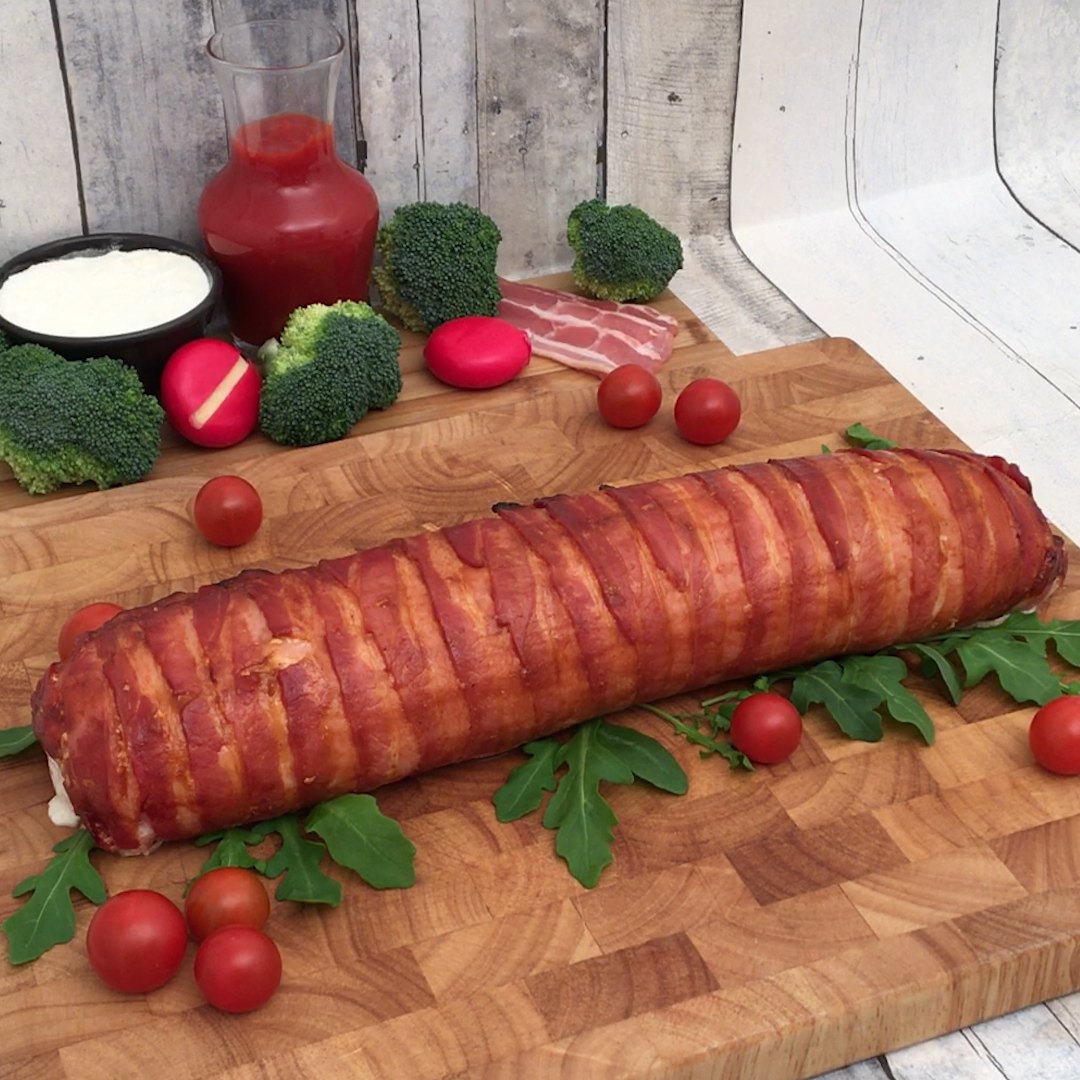 Broccoli Chicken Bake
A perfect meal to get the family together
Total time: 80 minutes
Ingredients for 6 people
20 rashers of bacon
3 chicken breasts
16 Babybel cheeses
1 head of broccoli
250ml tomato sauce
---
Step 1/4
Lay out a large piece of clingfilm, and add the bacon rashers in overlapping layers on top.
Step 2/4
Flatten the chicken breasts with a rolling pin between a sheet of baking paper. Then add them on top of the bacon, and top with the small broccoli pieces.
Step 3/4
Add the Babybel cheeses to the middle, and roll the whole thing up tightly around them to make a sausage shape.
Step 4/4
Bake in the oven for 1 hour at 170°C. Serve in slices with tomato sauce on the side.