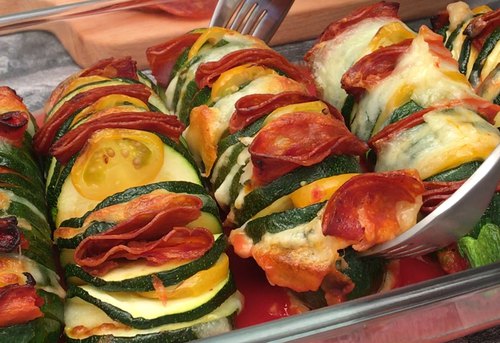 Are you 18 years old or older?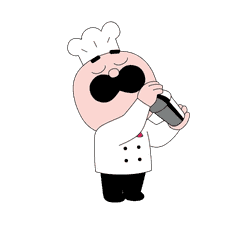 You must have the right to consume alcohol in your country of residence to continue on this site.
Please drink responsibly
Hassleback Courgette
Low carb but still delicious!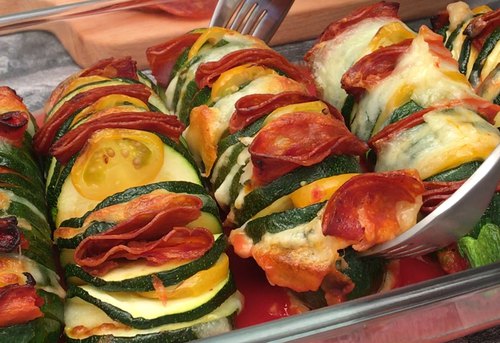 ---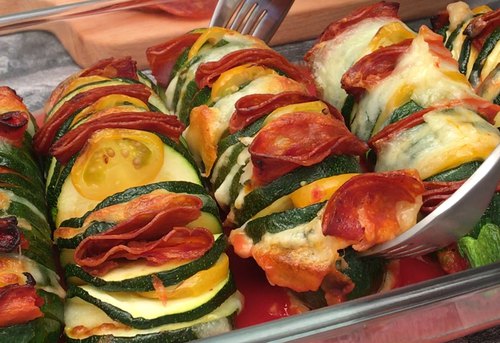 ---
Ingredients for 6 people
3 courgettes
1 ball of mozzarella
250 g of yellow cherry tomatoes
30 slices of chorizo
25 cl of tomato sauce
---
Kitchenware
Baking dish
---
Step 1/3
Cut the courgettes in 2. Place the courgette haves on chopsticks and then cut in a circular motion until you touch the chopstick. Cut the mozzarella into slices and the cherry tomatoes into rounds. Fold the slices of chorizo in 4.
Step 2/3
Alternatively place the chorizo, mozzarella, and cherry tomatoes in the opening of the courgettes.
Step 3/3
Pour the tomato sauce in your baking dish, then place the stuffed courgettes on top. Bake for 20 minutes at 180 °C, then enjoy!
Similar recipes from Chefclub
-
Our other recipes