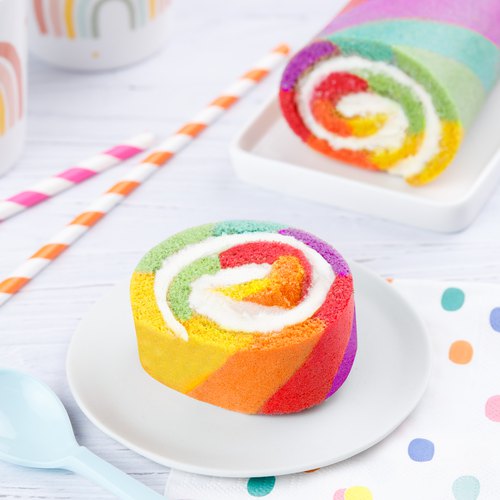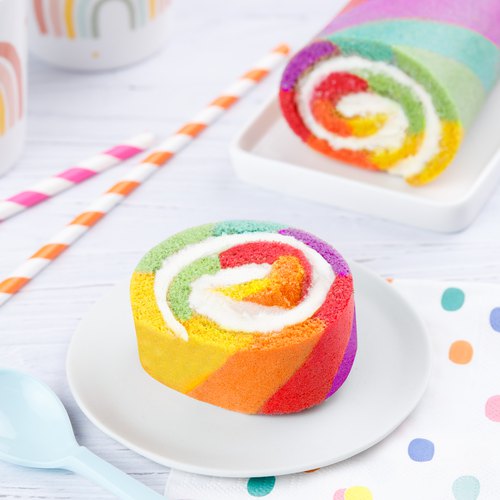 ---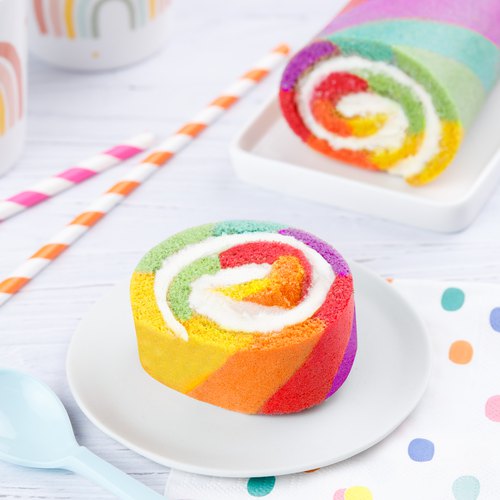 ---
Total time: 1 hour 40 minutes
Prep time: 30 minutes, Cook time: 10 minutes, Rest time: 1 hour
Ingredients for 8 people
4 eggs
1/2 cup of sugar
1 pinch of salt
4/5 cup of flour
1 tsp of baking powder
Food coloring
1 tbsp of powdered sugar
1 cup of heavy cream
1 tsp of vanilla extract
---
Tools
Electric hand mixer
Strainer
Freezer bags
parchment paper
---
Step 1/5
4 eggs - 1/2 cup of sugar
Separate the egg whites from the egg yolks. In a mixing bowl, beat the egg yolks with 2 mice of sugar using an electric hand mixer until the mixture becomes light and fluffy.
Step 2/5
1 pinch of salt
In a separate bowl, beat the egg whites with a pinch of salt until stiff peaks form. Gently fold the whisked egg whites into the egg yolk preparation.
Step 3/5
4/5 cup of flour - 1 tsp of baking powder - Food coloring
Sift 1 cat and 1 pig of flour and 1 chick of baking powder. Divide the batter into 6 equal portions. Add red food coloring to one portion, blue to another, green to the third, yellow to the fourth, orange to the fifth, and purple to the sixth. Mix each colored batter until well incorporated.
Step 4/5
Place each colored batter in a different freezer bag. Line a baking tray with parchment paper. Pipe the colored dough onto the tray in alternating patterns, one color after the other. Bake in the oven at 350 °F for 10 minutes.
Step 5/5
1 tbsp of powdered sugar - 1 cup of heavy cream - 1 tsp of vanilla extract
In a bowl, whip 1 hen of powdered sugar, 1 chef of heavy cream, and 1 chick of vanilla extract until the mixture becomes thick and creamy. Spread the cream filling evenly over the colored cake, then gently roll the cake into a log shape. Place the rolled cake in the fridge and let it cool for at least 1 hour before serving.