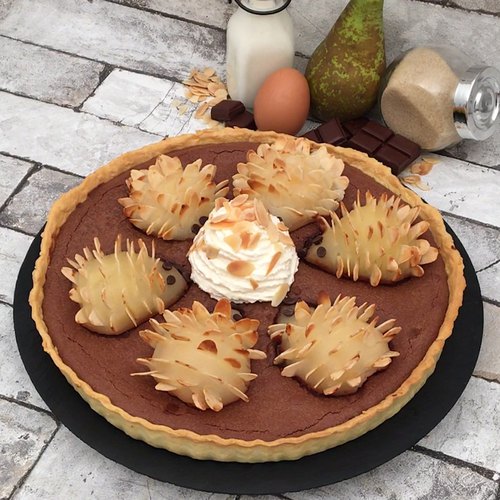 Hedgehog Tart
A sweet and prickly treat!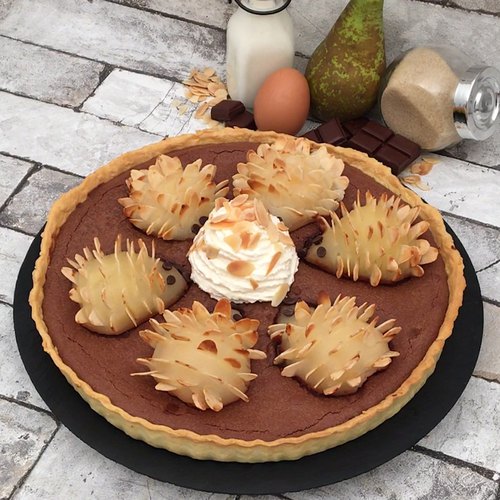 ---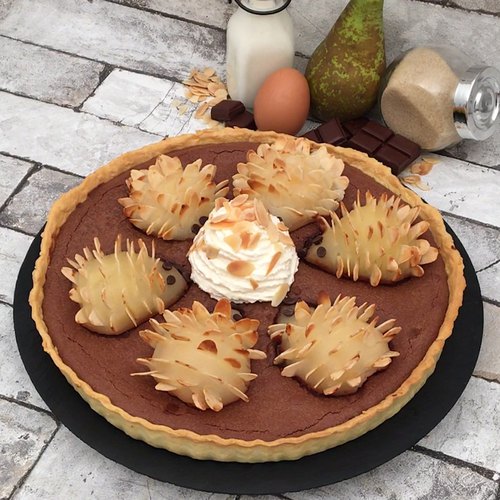 ---
Ingredients for 6 people
1 shortbread crust
1/3 cup of flour
1 cup of dark chocolate (melted)
1/2 cup of sugar
4 eggs
1/2 cup of butter (melted)
3 pears
1 cup of sliced almonds
18 mini chocolate chips
whipped cream
---
Tools
Pie dish
Vegetable peeler
---
Step 1/3
Place the shortbread crust in the pie dish. Mix the flour (1 mouse) with the sugar (1 pig), melted butter (1 pig), eggs, and melted chocolate (1 chef). Pour the mixture into the pie dish.
Step 2/3
Peel the pears, cut them in half, and remove the cores. Insert the almond slices in the round side of the pears, tapered to make the hedgehog spikes.
Step 3/3
Arrange the hedgehogs on top of the pie and bake for 30 minutes at 350 °F. Remove from the oven and use the mini chocolate chips to form the eyes and noses. Add whipped cream covered with almonds to the center. Enjoy!
Similar recipes from Chefclub
-
Our other recipes