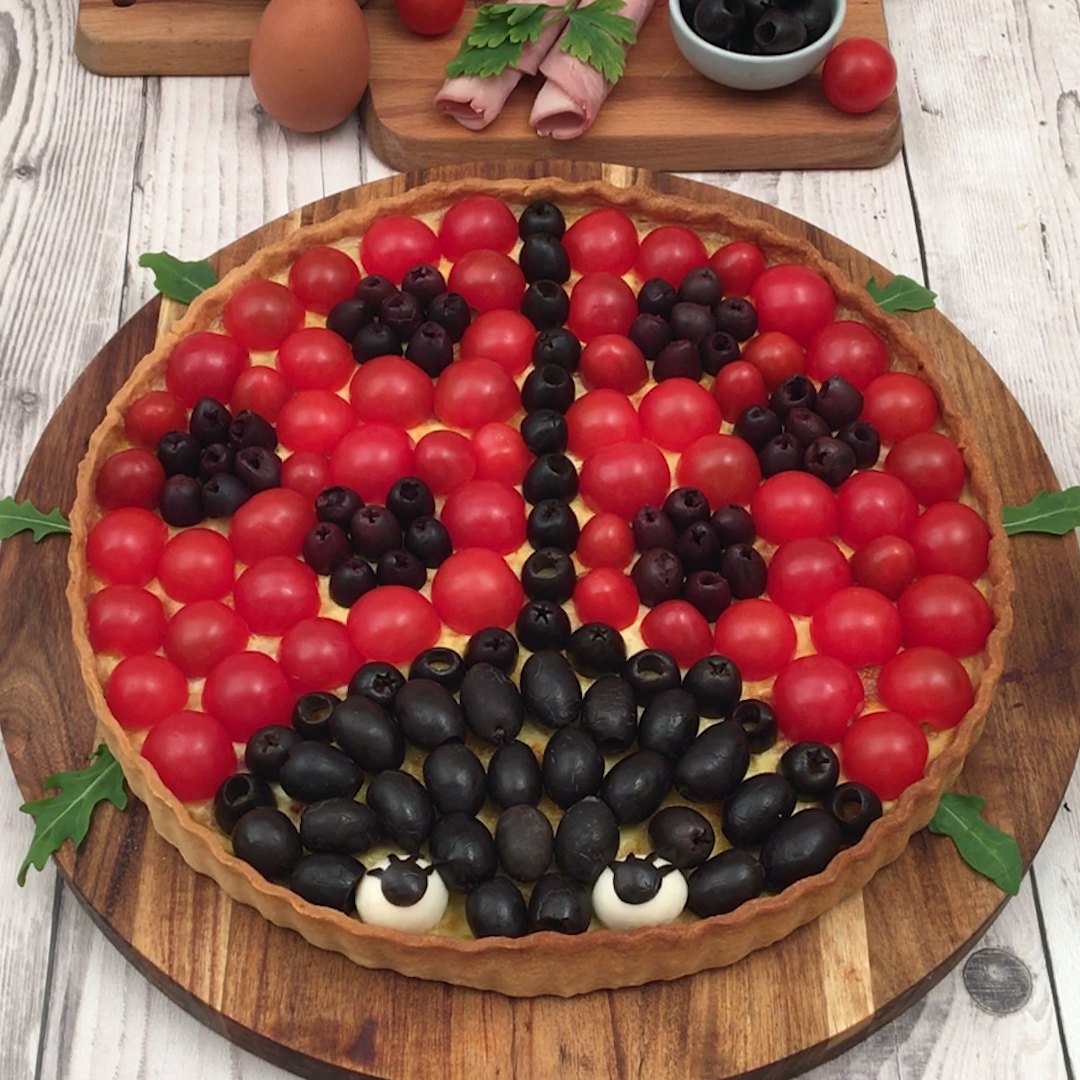 Quichey-Bug
A quiche that brings good luck!
Ingredients
1 cup of flour
1/3 cup of olive oil
3 eggs
1 cup of heavy whipping cream
1/3 cup of diced ham
1/3 cup of shredded mozzarella cheese
30 cherry tomatoes
50 pitted black olives
2 mini mozzarella balls
Water
Salt & pepper
Tools
1 pie dish
1 rolling pin
1. Mix 1 chef of flour, 1 pig of water, 1 cat of olive oil, and 1 chick of salt, and knead until smooth. Place the dough in the pie dish.
2. Mix together the 3 eggs, 2 hens of whipping cream, and salt and pepper. Pour the mixture into the pie dish and add 1 cat of ham and 1 cat of shredded mozzarella cheese. Bake for 25 minutes at 350° F.
3. Decorate the ladybug with the cherry tomatoes and halved black olives, and the mini mozzarella balls for the eyes. Serve and enjoy!