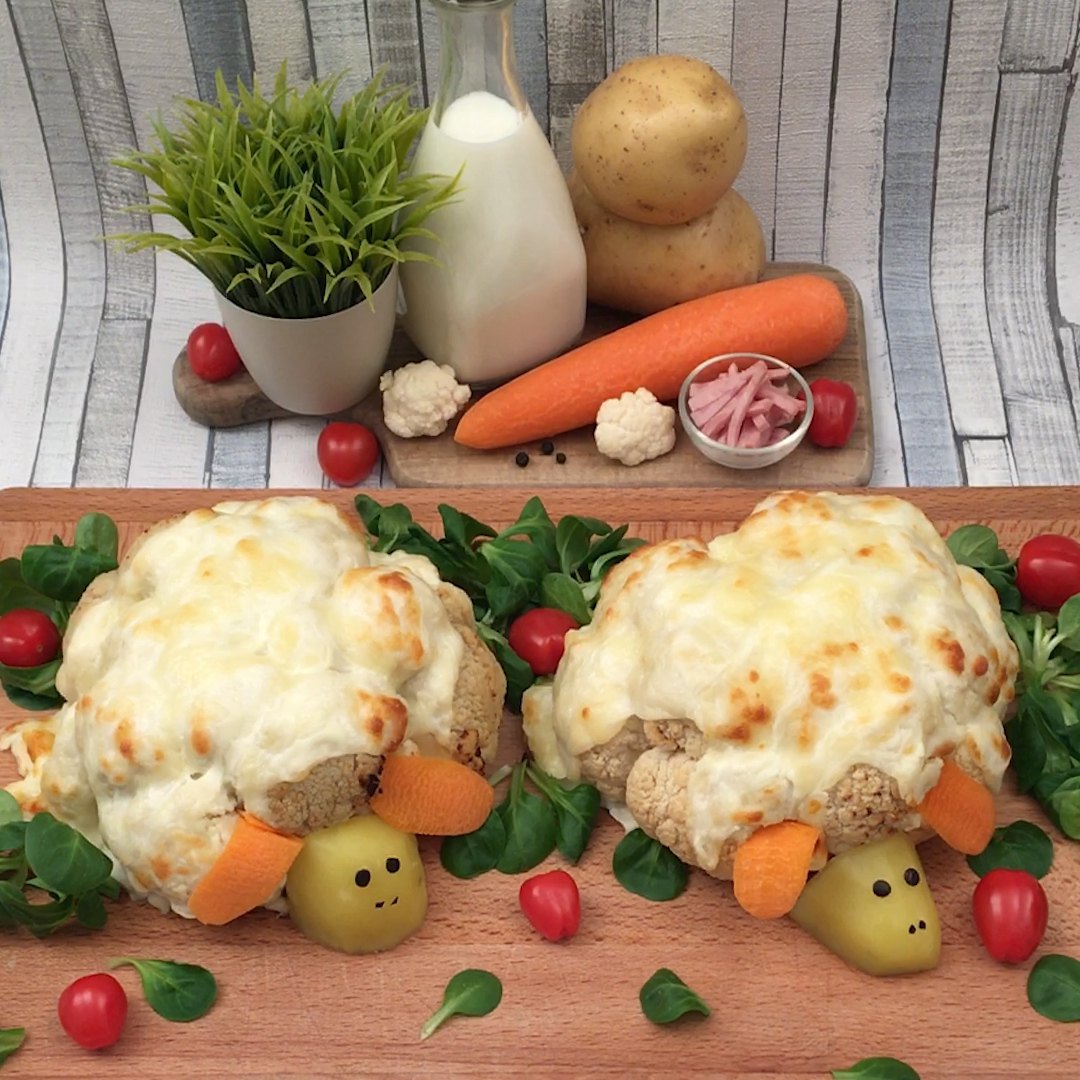 Caulisheep
Take a bite while the farmer takes a nap!
Made by you!
Ingredients
2 cauliflowers
7 potatoes, boiled & mashed
1 cup ham, diced
1/2 cup bechamel or alfredo sauce
1 cup mozzarella, grated
1 black olive (4 small discs & 4 small squares)
1 carrot (2 strips)
Water
Tools
1 salad bowl
Cling wrap
Parchment paper
1. Place 1 cauliflower in the bowl with 2 hens water, cover it with cling film and microwave for 10 minutes. Repeat with the other cauliflower.
2. Mix the mashed potatoes with the ham.
3. Remove the stalks of the cauliflowers and fill the resulting holes with mashed potatoes. Place the cauliflowers on the baking tray lined with parchment paper, with the mash facing down. Spread the bechamel or alfredo sauce and mozzarella over the cauliflowers and bake for 10 minutes at 350 °F.
4. When they come out of the oven, finish the sheep with the carrot slices and black olives and enjoy!