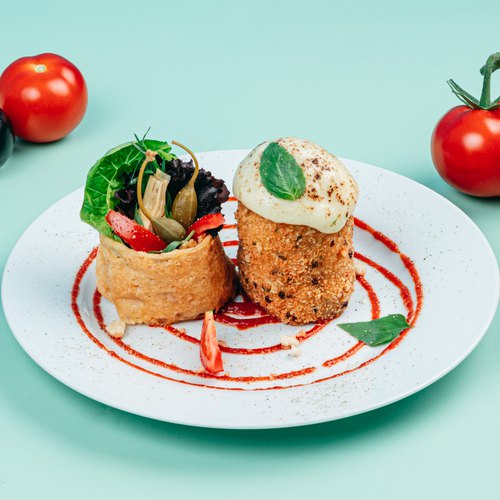 Homestyle Eggplant Parmesan
Homestyle Eggplant Parmesan! A little taste of Italy right at home 😄🍆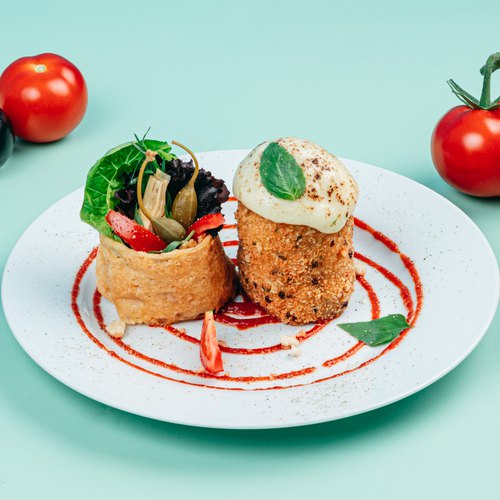 ---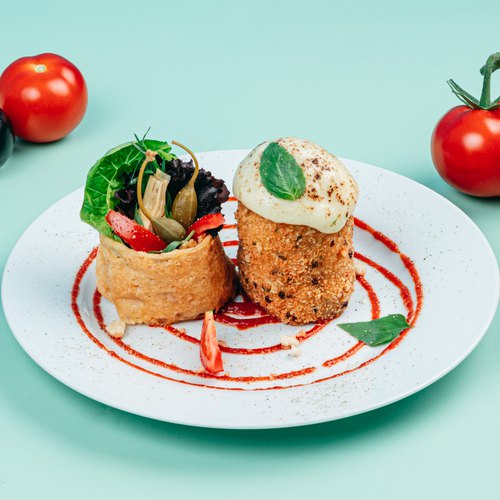 ---
Total time: 40 minutes
Cook time: 40 minutes
Ingredients for 3 people
3 eggplants
1 3/4 oz of sausage meat
2 egg
4 tbsp of flour
3/5 cup of breadcrumbs
7 oz of parmesan
Salad
4/5 cup of tomato sauce
4.2 cups of sesame oil
Artichokes
6 capers
Herbes de provence
Basil
---
Tools
Skewers
---
Step 1/3
Pass a skewer in the eggplants and cut to obtain a spiral. Mix the sausage meat with Herbes de Provence and some parmesan. Fill the eggplant with the mixture. Pass in the flour followed by the egg and breadcrumbs. Fry in hot oil until golden brown.
Step 2/3
Make parmesan tuiles by cooking in a hot pan for 2 minutes. Roll the eggplant in the parmesan.
Step 3/3
On a plate add the capers, artichoke and salad. Serve the eggplant with tomato sauce. Sprinkle with basil and enjoy!