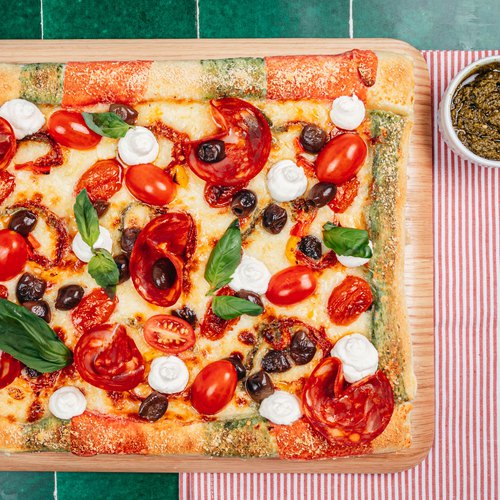 Pastizza Pizza
Pastizza Pizza! This recipe is perfecto 😊🍝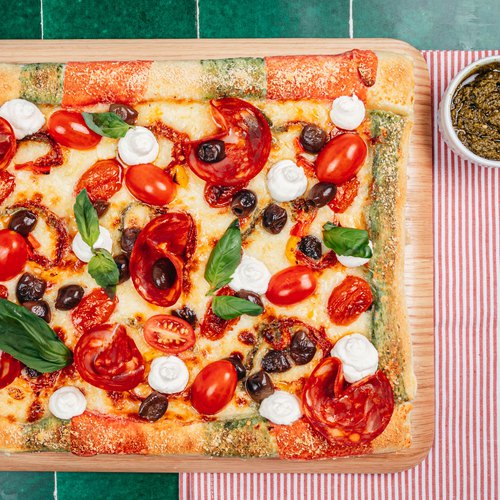 ---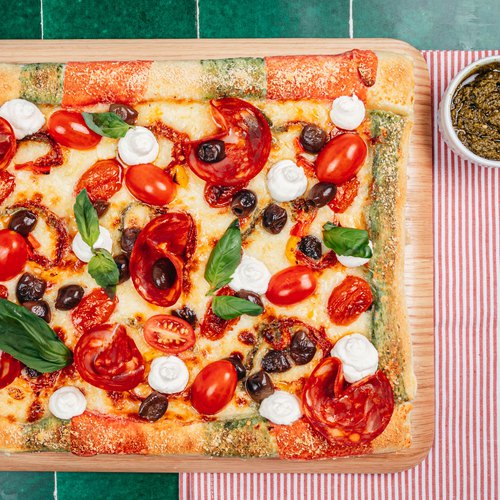 ---
Total time: 1 hour 20 minutes
Prep time: 1 hour , Cook time: 20 minutes
Ingredients for 4 people
1 ball of mozzarella
1 yellow bell pepper
1 red bell pepper
25 basil leaves
15 salami
2 lbs of flour
3 cups of spinach
2 cups of tomato concentrate
9 egg
3 tbsp of parmesan
10 black olives
3 oz of ricotta cheese
3 tomatoes
---
Step 1/3
Open a large mozzarella ball on the work surface. Garnish with pesto, bell peppers, pepper and 10 slices of pepperoni. Roll, wrap in plastic and refrigerate for 1 hour.
Step 2/3
Make 3 colored pasta dough. It is 3 eggs for each 2.4 cups of flour. Color the dough with tomato paste and the other with spinach. Roll out to create a striped square.
Step 3/3
Stuff the edges with ricotta, parmesan, black olives and close the edges. Cook in boiling water for 2 minutes. Serve and enjoy!