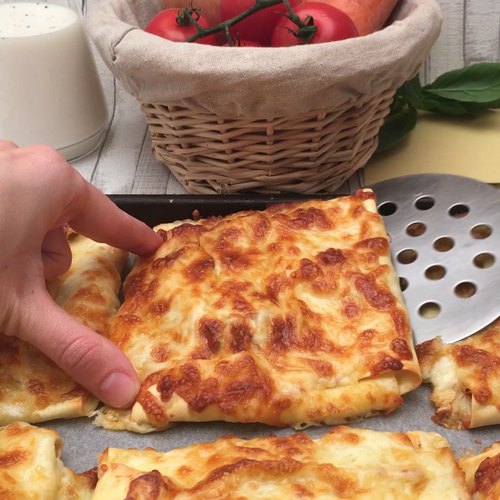 Lasagne Pockets
Italy all wrapped up as a present for you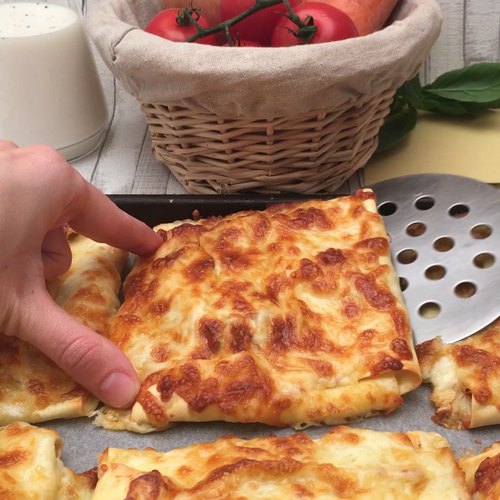 ---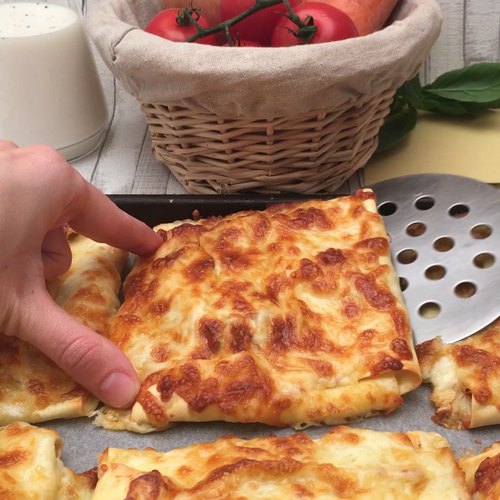 ---
Ingredients for 6 people
12 lasagne pasta sheets
2 1/8 cups of bechamel white sauce
3/4 lb of ground beef
2 carrots
1 onion
1 3/4 cups of grated mozzarella
1 cup of tomato sauce
italian herbs
red wine
basil
---
Step 1/4
Chop the onion and carrots into small cubes. Fry the vegetables with the ground, tomato sauce and a little red wine in a frying pan. Add the Italian herbs, salt and pepper, and put to one side.
Step 2/4
Pre-cook the lasagne sheets for 3 minutes in boiling water if they are not fresh, then place a spoon of white sauce in the center of one, and then add another sheet of lasagne as a cross over the top. Add a spoon of white sauce, 2 tablespoons of bolognaise mix and a little grated mozzarella in the middle.
Step 3/4
Fold each side of the lasagne towards the center, then cover the middle with white sauce and grated mozzarella cheese.
Step 4/4
Bake for 25 minutes at 350°F, then sprinkle with basil and serve hot. Enjoy.