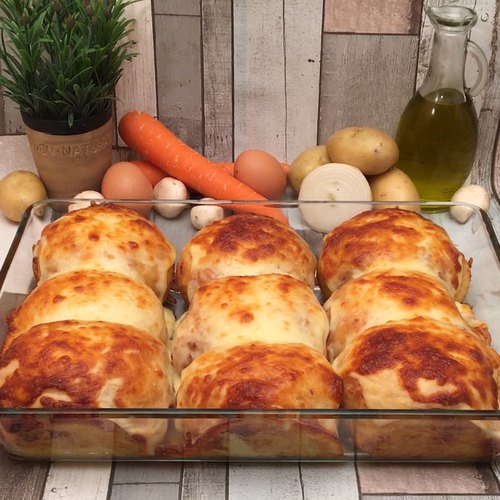 Shepherds Pie Balls
Shepherds Pie Balls! Your family favourite shaken up into a new style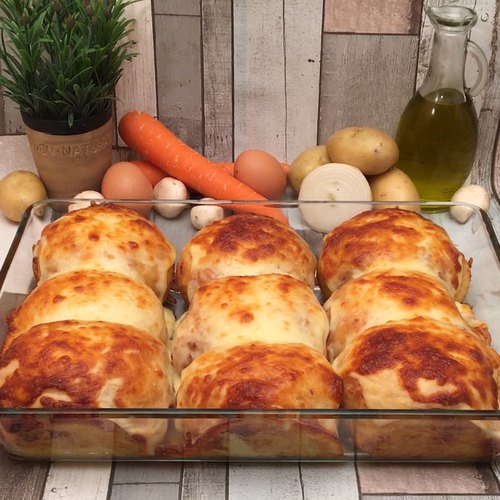 ---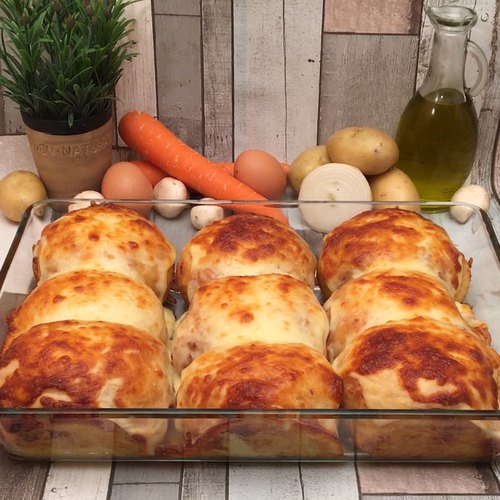 ---
Ingredients for 6 people
3 1/2 cups of potatoes
1 lb of ground beef
9 slices of emmental cheese
1 cup of red wine
2 tbsp of flour
2 carrots
1 onion
1 egg
salt and pepper
---
Step 1/5
In a frying pan, cook the ground with the chopped carrots and onion and salt. Add red wine and mix well.
Step 2/5
Mash the cooked potatoes with an egg, then place a spoonful of mash in a bowl lined with plastic wrap.
Step 3/5
Push the mashed potato to the edge of the bowl and add a spoonful of meat into the middle, then twist the plastic wrap closed around the potato.
Step 4/5
Roll the balls in flour, then fry them in hot oil.
Step 5/5
In an oven dish, arrange the balls side by side and place a slice of cheese on each ball. Bake for 15 minutes at 350°F and then enjoy.