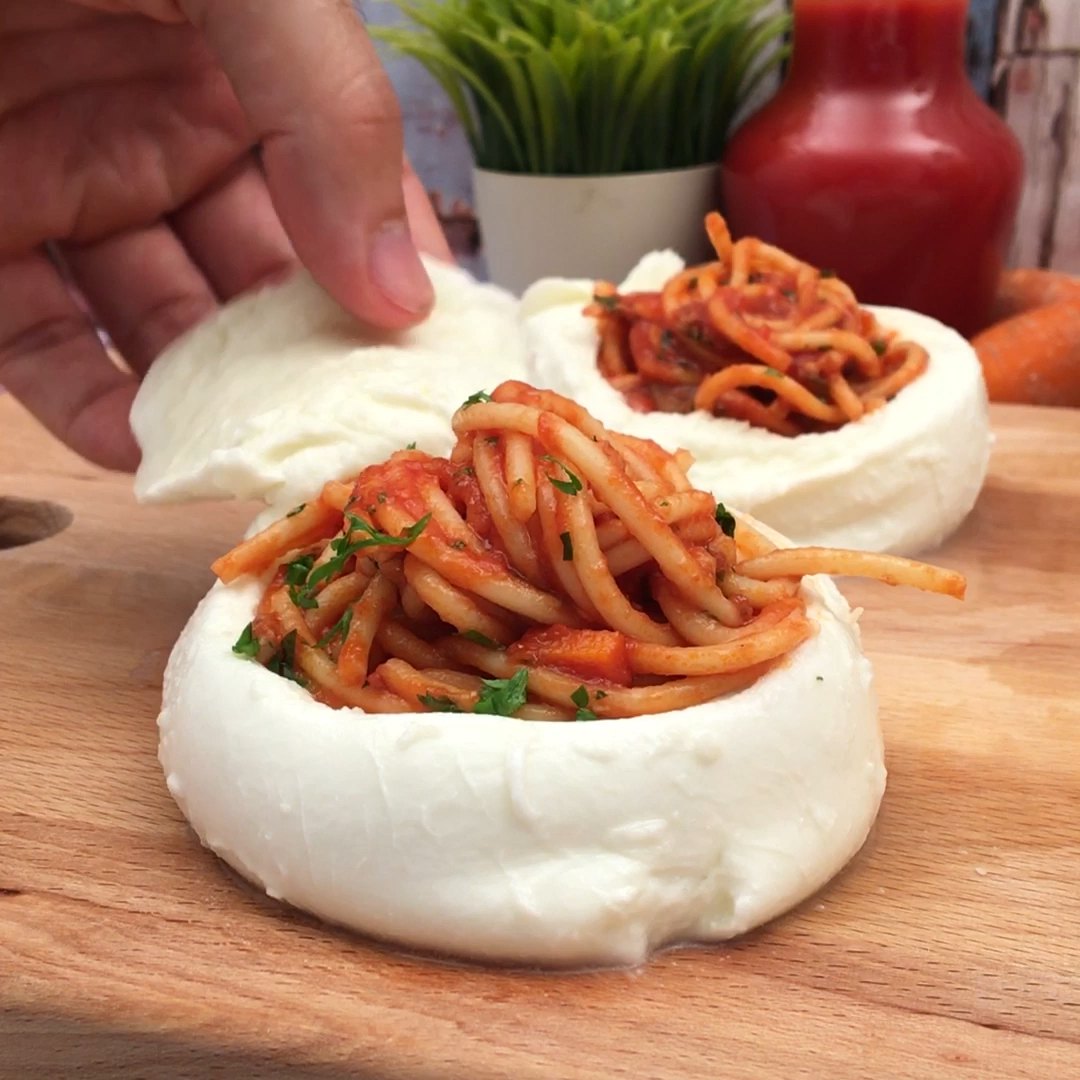 Cheesy Spaghetti Balls
Some people add cheese on top of pasta...we add pasta to our cheese!
Total time: 20 minutes
Ingredients for 6 people
1 carrot
1 onion
3/4 lb ground beef
Olive oil
Salt and pepper
1 1/4 cups of tomato sauce
1 1/4 cups of cooked spaghetti
Parsley
6 large mozzarella balls
---
Step 1/4
Cook the chopped carrot, onion and ground beef in a little oil until browned. Add the tomato sauce and salt and pepper.
Step 2/4
Add the cooked spaghetti and the chopped parsley and stir until mixed.
Step 3/4
Cut open the tops of the mozzarella balls, and scoop out the middle and add the pieces to the spaghetti mix. Fill the mozzarella balls with the spaghetti mix.
Step 4/4
Dip the balls in flour, beaten egg and then breadcrumbs, then fry in hot oil until golden brown. Serve and enjoy hot!