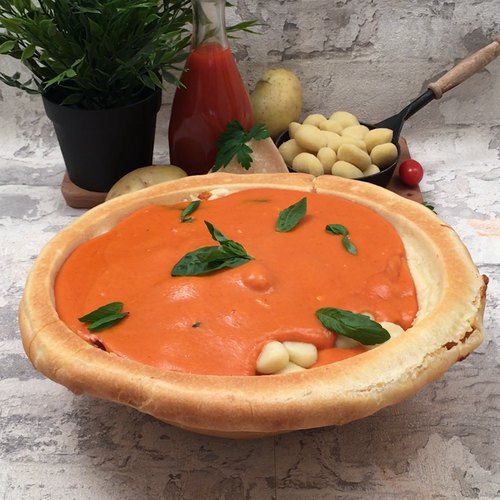 Giant Gnocchi Bowl
Enjoy with creamy sauce and pizza crust!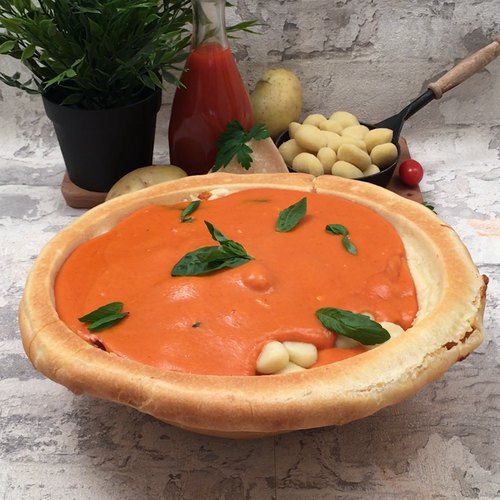 ---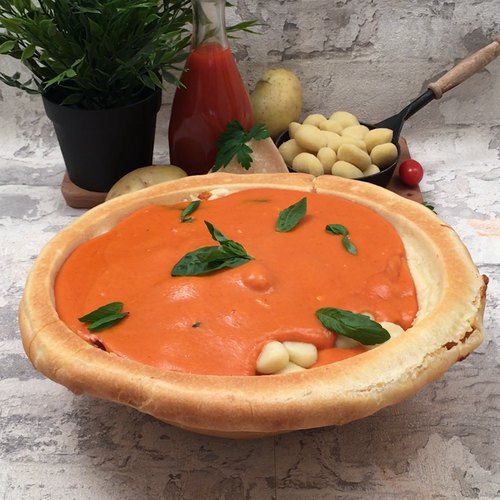 ---
Total time: 40 minutes
Prep time: 40 minutes
Ingredients for 6 people
1 pizza dough
1 cup of shredded mozzarella
1 lb of potatoes
2 1/2 cups of flour
3/4 cup of grated parmesan
4 1/4 cups of tomato sauce
3 balls mozzarella
1 clove garlic
basil
salt & pepper
---
Tools
Large glass salad bowl
Piping bag
Dental floss
Comb
---
Step 1/4
Turn the bowl over onto a baking sheet lined with baking paper. Place the pizza dough on the bowl and pull the dough around the edges. Place the grated mozzarella cheese on the pizza dough around the bowl and fold the edges over the cheese to form a crust around the bowl. Bake for 25 minutes at 350 °F.
Step 2/4
Peel potatoes and cook in salted water, then drain. Mash the cooked potatoes with the flour, Parmesan cheese, salt, pepper, and half a glass of water.
Step 3/4
Place the mashed potato mixture in a pastry bag and form gnocchi by regularly cutting the dough that comes out of the bag with dental floss. Roll the gnocchi on the teeth of a clean comb to form grooves. Cook for 5 minutes in boiling salted water, drain, and place in the baked pizza bowl.
Step 4/4
Melt the mozzarella in the tomato sauce with basil and minced garlic, then pour into the pizza bowl. Garnish with basil leaves and enjoy!