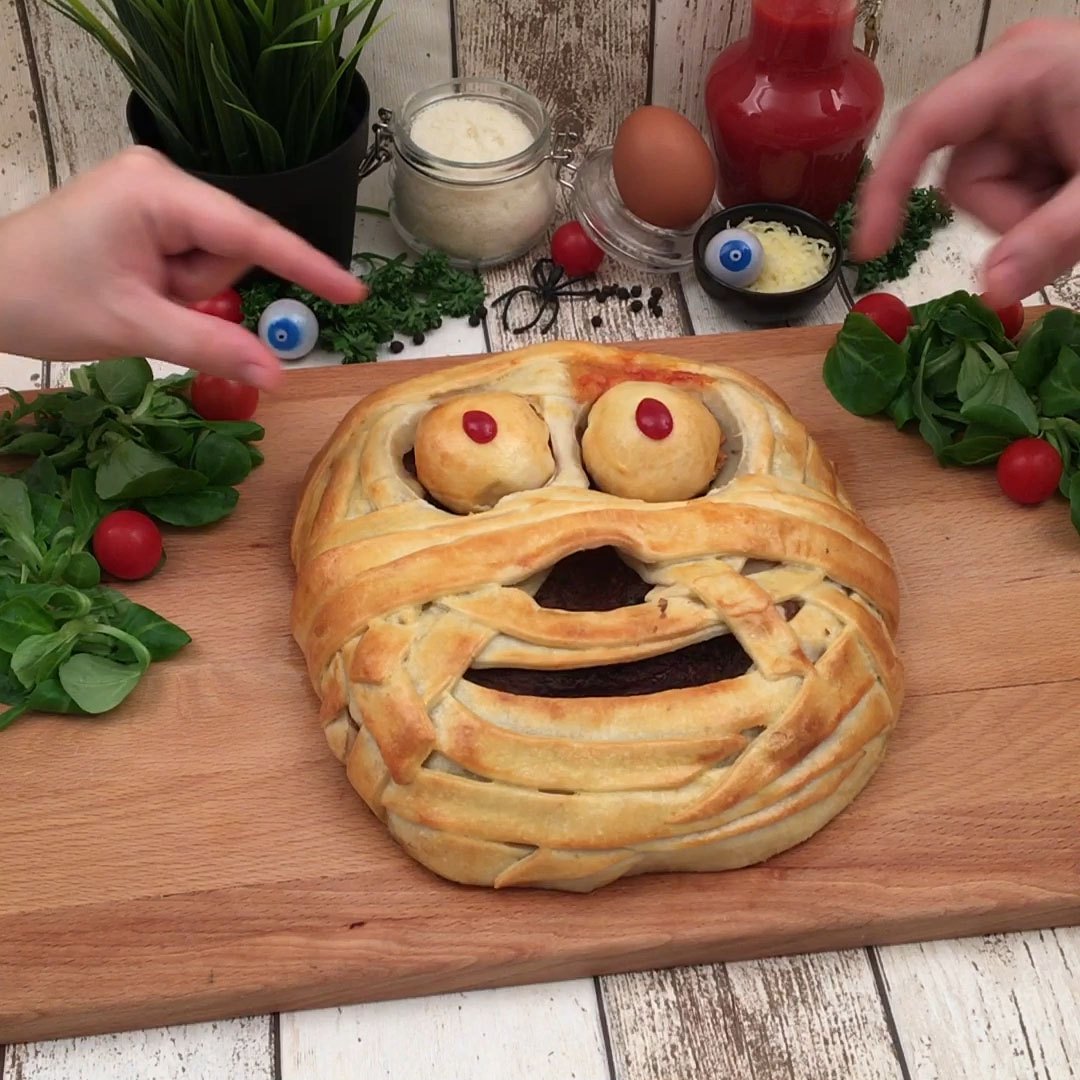 Mummy Meat Pie
Do you dare to make it!?!?
Total time: 30 minutes
Ingredients for 6 people
1lb ground beef
2 eggs
1 3/4 cups grated parmesan
1 large mozzarella ball
1 cup of tomato sauce
2 pizza dough
Grated Mozzarella
Parsley
Salt & pepper
---
Step 1/4
Mix the meat with the eggs, Parmesan, chopped parsley, salt and pepper. Spread half of this mixture on the baking sheet, add slices of mozzarella and brush with tomato sauce.
Step 2/4
Cover with remaining meat and seal edges to form a large meatloaf. Using foil, form eyes, nose and mouth and push them into the meat. Bake for 15 minutes at 350°F.
Step 3/4
Cut 2 discs into 1 pizza dough using a ramekin, and top with tomato sauce and grated mozzarella and roll into balls. In the rest of the pizza dough, cut as many slices 1 cm wide as possible.
Step 4/4
Remove the foil and cover the steak face with the pizza dough strips to form a mummy. Place the 2 balls on the eyes and bake for 20 minutes at 350°F. Draw the eyes with ketchup and enjoy.