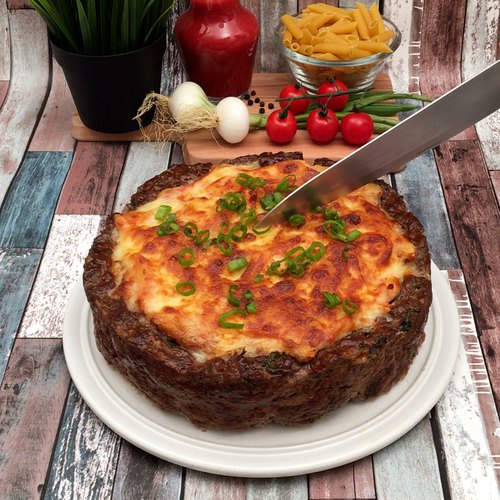 Burger Cake
Meat, cheese, pasta.....yuuuuuuum!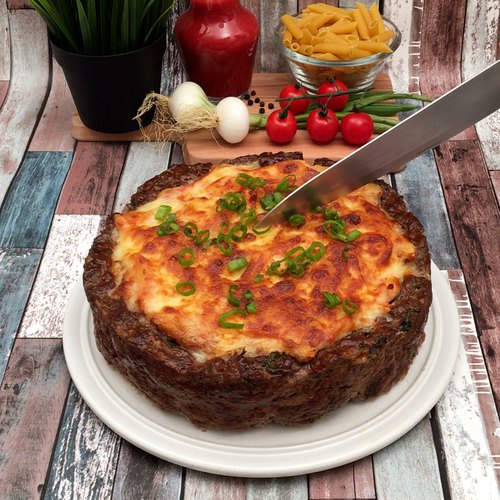 ---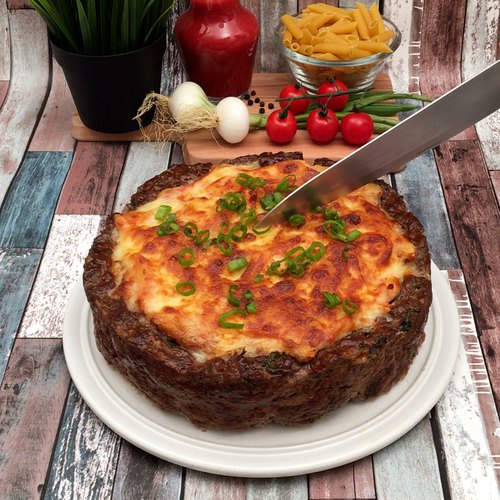 ---
Ingredients for 6 people
1 lb of ground beef
2 cups of penne pasta
1 1/8 cups of tomato sauce
1 3/4 cups of grated mozzarella
3 spring onions
1 bunch of parsley
salt & pepper
---
Step 1/4
Mix the mince with chopped parsley, salt and pepper. Place the mix inside a lined sprung cake tin, and push it into the base and sides of the tin.
Step 2/4
Cook the pasta in boiling salted water, drain, and then add the tomato sauce to the pasta and mix well.
Step 3/4
Add half the pasta mix to the tin in the middle of the meat, then add a layer of grated mozzarella. Then add the other half of the pasta and another layer of grated mozzarella.
Step 4/4
Bake in the oven for 30 minutes at 350°F. Garnish the cheese with chopped spring onions, and serve in slices.