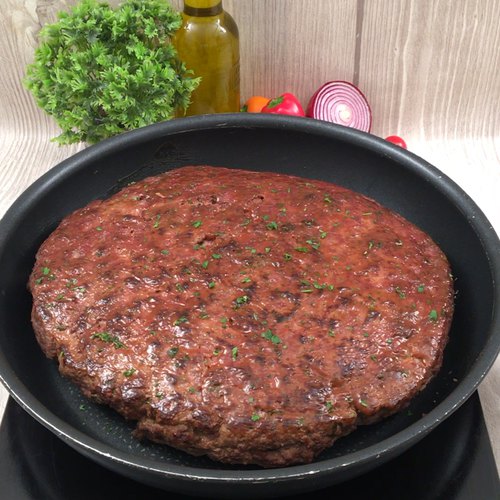 Surprise-Inside Burger
Served with onion volcanos! 🌋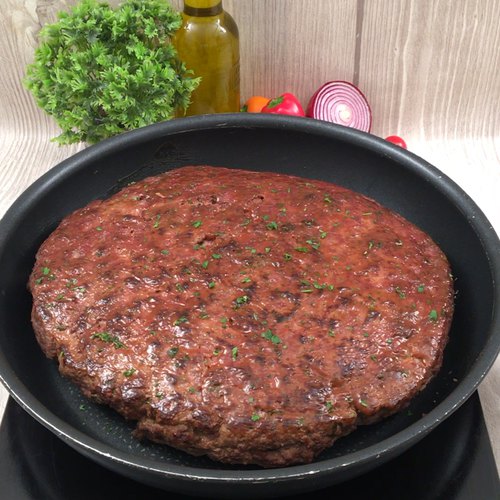 ---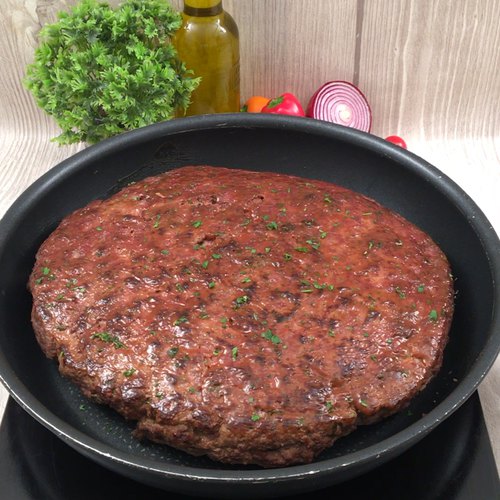 ---
Ingredients for 6 people
2 white onions
3 lb of ground beef
1/4 cup of vodka
salt & pepper
parsley
8 oz of cream cheese
cheddar cheese
2 cups of grated cheddar cheese
1/4 jalapeños, diced
olive oil
---
Tools
Matches
Parchment paper
Rolling pin
---
Step 1/3
Peel an onion and slice the onion into rings about 1 inch thick. Stack the rings to form the shape of a volcano. Place on a hot skillet. Fill the onion volcano with vodka and light it on fire. Let cook until onions are soft but still hold the shape of the volcano.
Step 2/3
In a separate bowl, mix ground beef, salt, pepper, and parsley. Once combined, divide in two. Place one half between two layers of parchment paper. Roll the ground beef into a large burger patty. Repeat with the second half.
Step 3/3
Spread the cream cheese over one the giant burger patty. Sprinkle cheddar cheese over the cream cheese then cover with jalapeños. Top with the second giant burger patty and seal the edges of the two patties together. Cook in a greased skillet. Use a smaller skillet to help flip the burger. Cook on medium-high heat until cooked through about 6-8 minutes. Cut yourself a slice and enjoy with the onion volcanoes.