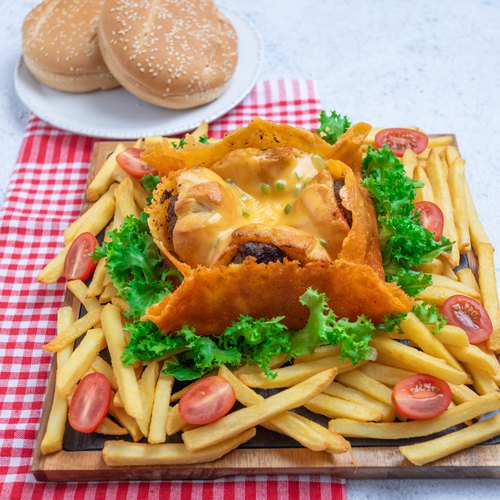 Square Burger & Cheese Fondue
Square Burger & Cheese Fondue! Cheese fondue meets burger bliss in this mouthwatering dish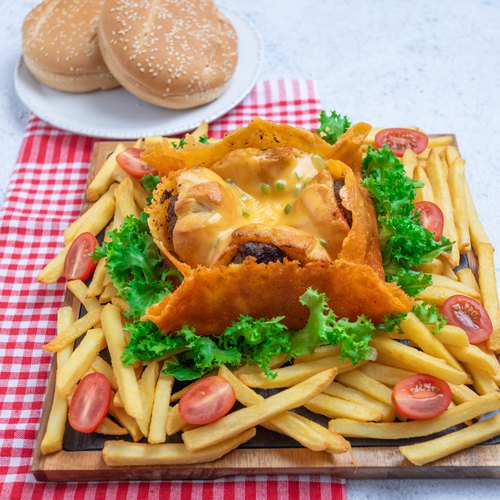 ---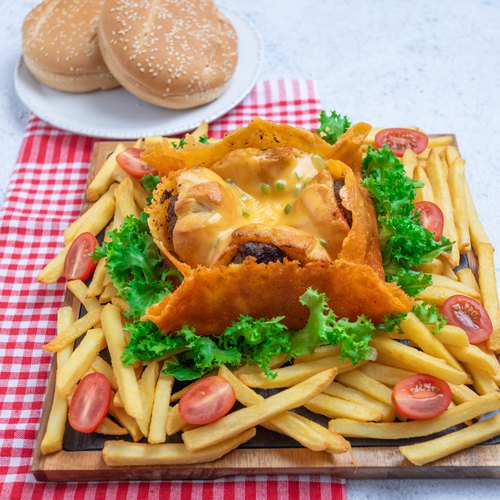 ---
Total time: 25 minutes
Prep time: 5 minutes, Cook time: 20 minutes
Ingredients for 4 people
Hamburger buns
Ground beef
Bbq spices
Cheddar
Beer
Jalapeños
French fries
---
Step 1/3
Slice the burger buns horizontally and then fill them with ground beef. Sprinkle BBQ seasoning over the beef and proceed to cook everything in a pan.
Step 2/3
In a separate pan, arrange the bacon in a square shape and sprinkle it with cheddar cheese. Place the burger portions in a square pattern on top of the cheddar, allowing the cheese to melt completely.
Step 3/3
In a saucepan, melt cheddar cheese with beer and jalapeno slices. Pour this mixture in the center of the square burger, and serve it alongside a side of fries. Savor and enjoy!