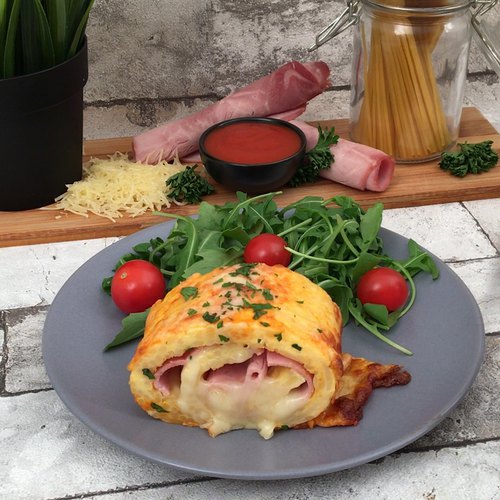 Spaghetti Roll
Bet you never had your pasta like this before!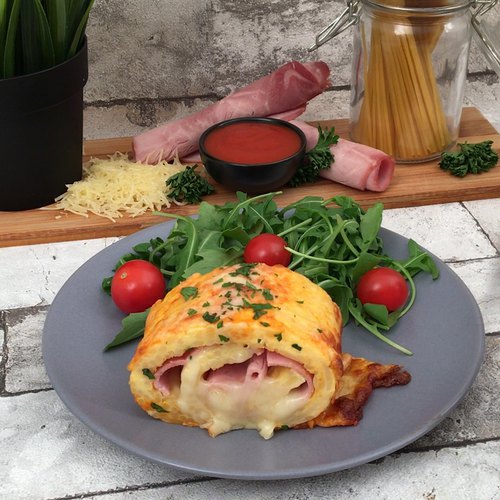 ---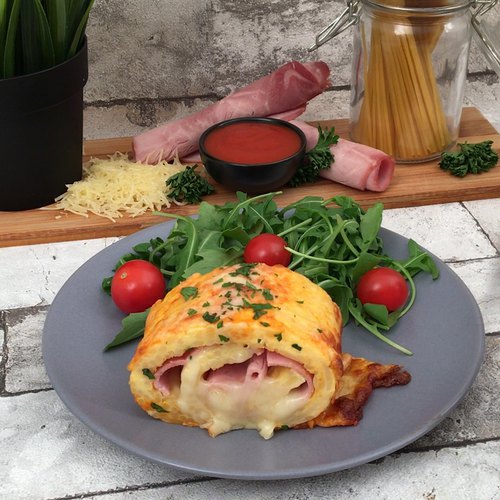 ---
Ingredients for 4 people
3/4 lb of spaghetti
5 eggs
2 cups of shredded mozzarella
4 slices of ham
1 ball fresh mozzarella
4 cups of tomato sauce
parsley
salt & pepper
---
Tools
Sheet pan
Parchment paper
---
Step 1/3
Mix the eggs with half of the shredded mozzarella, salt and pepper. Add cooked spaghetti and mix, then spread out on the parchment-lined sheet pan. Bake for 8 minutes at 350 °F.
Step 2/3
Remove from the oven, arrange the slices of ham on the spaghetti, then add slices of fresh mozzarella on top of the ham.
Step 3/3
Roll it all up, logways, to make a log. Cover it in tomato sauce and the rest of the shredded mozzarella, then bake for 7 minutes at 350 °F. Once out of the oven, garnish with chopped parsley and enjoy hot.