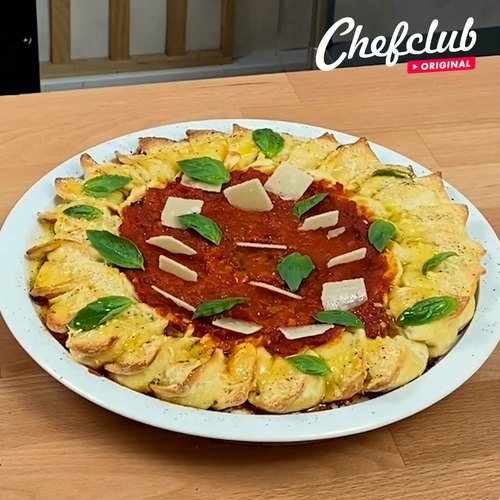 Tortellini Sunflower
Baked pasta with the best tomato sauce🌻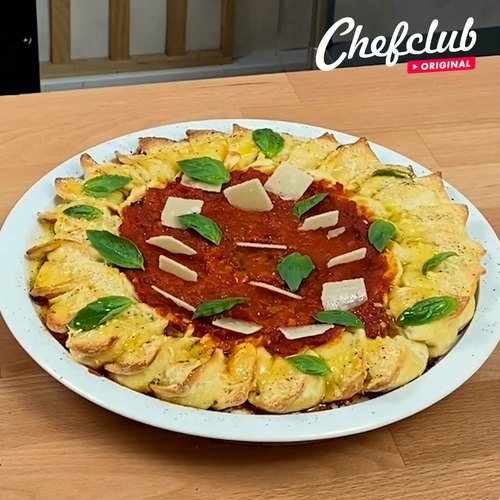 ---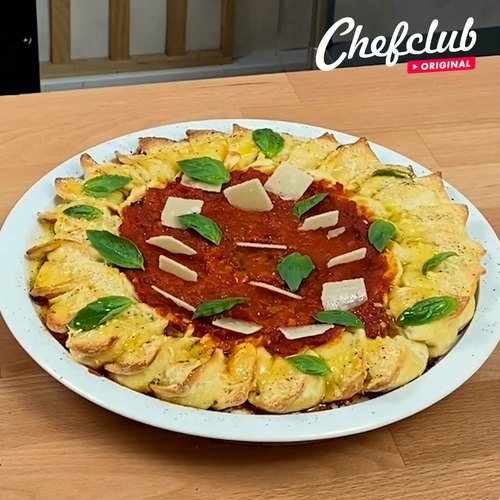 ---
Ingredients for 3 people
4 cups of flour
5 eggs
1 cup of ricotta cheese
1/2 cup of grated parmesan
1/4 tsp of fresh nutmeg
salt & pepper
1 onion
1 tsp of olive oil
2 cups of tomato sauce
basil
---
Tools
Pasta press
Piping bag
---
Step 1/5
Pour the flour onto the cutting board and form a hole in the center. Add the eggs and mix until the dough is smooth and homogeneous. Let the dough rest 30 min in the fridge and roll out.
Step 2/5
Flatten the dough using a pasta maker and cut into rectangles. Stuff each rectangle with a filling of ricotta cheese, Parmesan cheese, nutmeg, salt, and pepper. Close the rectangles into triangles to form tortellini.
Step 3/5
Close the tortellini by chaining them together to form a crown. Cook the crown of pasta in boiling water for 5 minutes and drain well.
Step 4/5
In a pan, brown the chopped onion with olive oil, add the tomato sauce, and let it cook for about twenty minutes.
Step 5/5
Place the crown in the center of a baking dish and pour the tomato sauce in the center. Sprinkle with Parmesan cheese and bake 5 minutes at 350˚F. Decorate with fresh basil and enjoy!