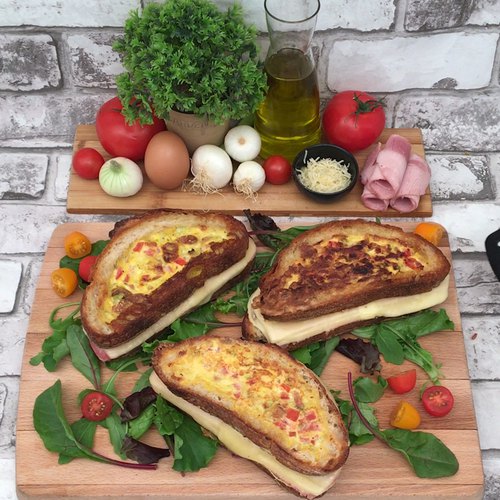 Omelette Toastie
Combining two of our great loves into one delicious meal :)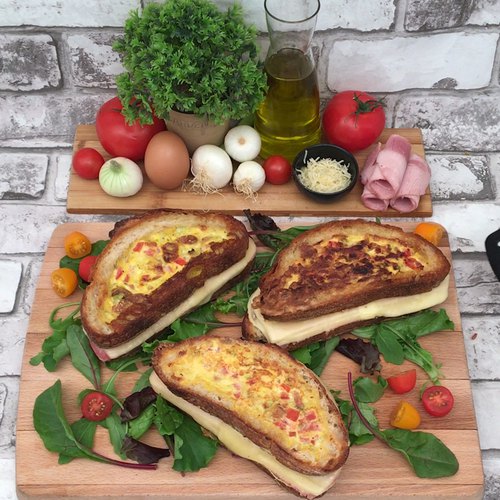 ---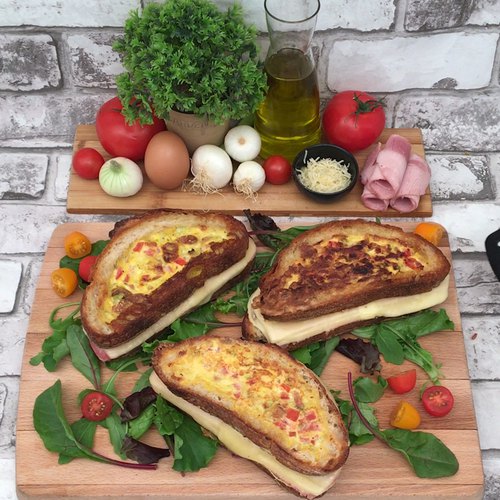 ---
Ingredients for 2 people
1 loaf bread
5 eggs
3 slices of bacon
6 slices of ham
9 slices of swiss cheese
2 tomatoes, diced
2 onions, chopped
2 cups of shredded mozzarella
oil
butter
---
Step 1/3
Take your sliced bread and remove the interior. In a bowl, beat the eggs then add salt and pepper. Dice your onions and tomatoes and put in a separate bowl with the mozzarella.
Step 2/3
Cut the bacon into bits and sauté them. Divide up the bacon into equal parts, and place in the center of one of the bread crusts. Spoon the tomato mixture on top of the bacon, then add the eggs on top of that.
Step 3/3
Once browned, flip and top with sliced ham, then sliced cheese. Cover with another slice of bread, then cover pan with lid to finish cooking. Enjoy.