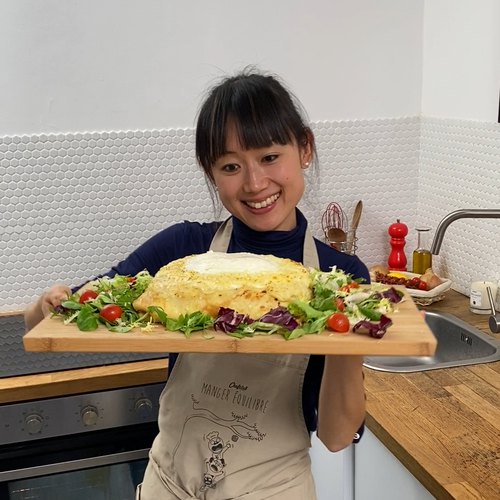 Ham & Cheese Crepe Casserole
Your new favorite way to eat crepes 🍳🧀🥰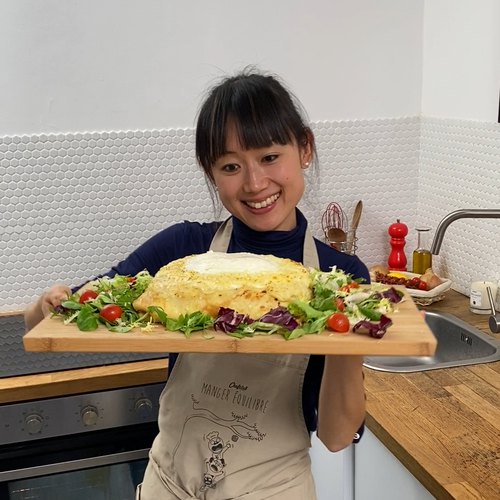 ---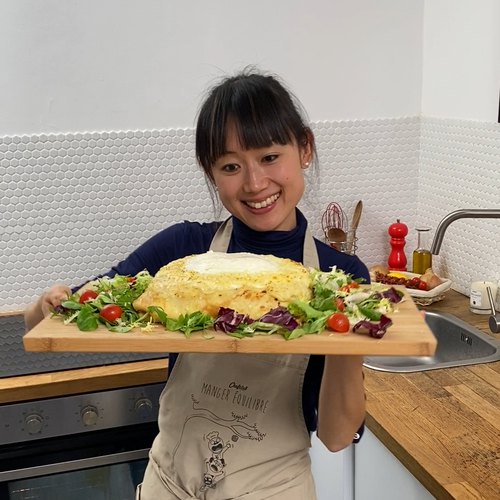 ---
Ingredients for 4 people
crepes
ham slices
swiss cheese
bechamel sauce
4 eggs
shredded mozzarella cheese
---
Tools
Slotted spoon
Skillet
Baking dish
Parchment paper
---
Step 1/3
Cook 7 crepes. Line the dish with 5 crepes by making them fall over the sides. Place 4 slices of ham on top, then 4 slices of swiss cheese. Spread half of the béchamel on top. Cover with a crepe and repeat with 1 layer of ham, 1 layer of cheese and 1 layer of béchamel sauce. Close with the last crepe and fold over the bottom crepes. Bake for 15 minutes at 350 °F.
Step 2/3
Once baked, demold on a lined baking tray. Crack the eggs in a bowl. Place a slotted spoon over a hot skillet. Pour the eggs into the spoon letting the egg whites fall through the slots onto the pan. Keep the egg yolk and place them on the crepe cake and cover with the cooked egg whites.
Step 3/3
Spread the shredded mozzarella around the edges of the cake and bake for another 3 minutes at 350 °F. Remove from the oven, cut into slices, and enjoy!